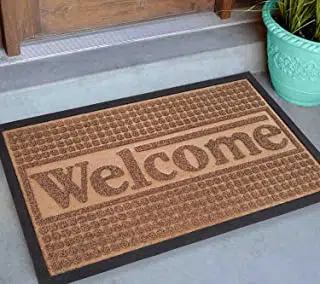 Click to Subscribe to Citizens Journal FL Free Email Bulletins, Please Donate to Keep Us Publishing.
April 14, 2022, updated occasionally
Fernandina Beach, FL
Our team welcomes you to the home of Citizens Journal Florida (CJ-FL), a source of REAL news. We will be initially concentrating on Nassau County, which is in the NorthEast corner of our state. 
Tired of the so-called "Mainstream Media" narrative and wondering why this region is dominated by it? Wondering why no one has developed an acceptable alternative? Well, wonder no more, because help has arrived- and it is being done by LOCALS! Citizens Journal Florida is here!
Our temporary "placeholder" web page was significantly enhanced into a fully functional newspaper site.
The news section is objective, while the opinion section is whatever the authors want to say, if it is (constitutionally) legal, not too vulgar and adds to dialogue and understanding in the public square. It is NOT politically correct. 
Our mission is to deliver REAL news, information which is useful, valuable and sometimes entertaining to readers in our target markets, to expose misinformation and inform said readers so they can make better life decisions. Unlike most of our competition, we separate news and opinion.
Interestingly, much of the news we or others have put out in the past which was disputed by the so-called "mainstream" narrative as "misinformation" is turning out to be true: election fraud really was election fraud; lockdowns, except for the most at-risk people, were ineffective and caused more damage than they avoided; COVID statistics were wrong; the experimental so-called "vaccine" has had major drawbacks/side effects for many, doesn't protect against infection so well; "Critical Race Theory" (CRT) was developed by Marxist thinkers and really is designed to divide, not unite and is full of untruths and distortions; the "climate emergency" is vastly exaggerated; the unborn really are babies who have senses, feel pain and think more and more during gestation; crime and poverty tend to be much higher in so-called "progressive" jurisdictions; crime has soared under the permissive policies and ANTIFA/BLM "mostly peaceful protests" (no offense to the many fine people following the latter); following true family values and faith doesn't make you ignorant, racist, or "white supremacist"; the Hunter Biden "laptop from hell" is very real; January 6, 2021 wasn't an "insurrection" .
While our news is as objective as we can make it, it will be viewed through a lens of traditional values, which include Judeo-Christian and Conservative thinking, although we will include some contra-views. So, please factor that into your happy reading. Articles that don't meet our news standards will be rejected, or relegated to the opinion section or press releases, which are labeled as such, not disguised as proprietary news articles in the way many publications handle it. If it's a government or special interest handout, we'll let you know about that.
CJ-FL is using a "Citizens Journal" mostly volunteer model. As revenue increases we will be able to improve compensation. We'll utilize a combination of ordinary Citizens, some with extraordinary skills and a few professionals, to write, publish and operate a Peoples' newspaper. Our experience for 10+ years has been that while it sometimes looks a little rough, on the whole it candidly reveals more about what is actually going on and bypasses the increasingly toxic and incorrect "mainstream media narrative." 
Currently, we are well along in our journey through the many steps to establish a general interest newspaper, which is now live on our new site. It is all online. Why: In the 21st century, it neither makes sense nor is it economical to start a new print publication against entrenched competition. Online is much cheaper, much faster, more nimble, more comprehensive, has links, videos and more. Advertising is migrating from print media to online, GoogleAds and other big-tech systems. Online publications are eroding print media readership- even newspapers' own print editions compete with their on-line versions. Modern web, social media, and network technology work better and better. 90% of our former publication's 300,000+ readers use mobile devices to view it. So we say to those who might want a print version of CJ-FL, We'd consider licensing you to do it.
We seek staff with various skills for this predominately volunteer-operated publication:
Web skills (SQL, WordPress, SEO, social media)
Editorial- by geographical areas, categories, topics, managing editors, copy, proofreading, layout, scheduling, permissions, source management
Reporting- government, business, NGOs, topics, such as education, medicine, faith, rights, health/fitness, family, business, environment, technology, energy, transportation, entertainment, sports, etc. (certain labor-intensive reporting is paid)
Circulation- distribution channels, social media, subscriptions
Marketing/promotion
Sales- advertising and fundraising. These are paid contractual relationships
You can now sign up to receive future notices of our progress and our FREE newsletters, as they become available. We are soliciting donations/investments and advertising to support this worthy effort.
– Citizens Journal Florida Project Team
Contact at [email protected]
Site: https://www.citizensjournal.net
Citizens Journal Florida
1445 Sadler Road #1046
Fernandina Beach, FL 32034
Our editors are reachable at [email protected].
Note: our online donation button is now active, but for larger amounts, we do prefer checks, since that eliminates the online donation fee we must pay. At this point, we cannot survive without your donations, ads and volunteer work, so if an alternative news/commentary publication is something you think is needed here, please help.
---