Opinion
By Deb Boelkes, 2-6-23
Thanks to Chris Engl (who spoke to We the People last February) for sharing this invitation: We the People (that includes you) are cordially invited to help save our country by learning how to make our elected officials do what they are supposed to do—serve the people—or learn how to be a statesman and run for office yourself. Foundations for Applied Conservative Leadership training—sponsored by the Republican Liberty Caucus of St. Johns County, Florida—will be held March 25th in the Town Center area (location to be announced) from 8:30 am to 5:30 pm. Lunch will be provided. For more information, go to https://facl-training.org/  or call 904-300-6172.
Florida Democrat State House Representative Mike Gottlieb from District 102 (resides in Davie, FL)—a criminal defense lawyer for 25 years and first elected to the House in 2018—filed HB 53 "Agreement Among the States to Elect the President by National Popular Vote" on 12/16/22. The bill was referred to three committees on 1/10/23: the Ethics, Elections & Open Government Subcommittee; the Judiciary Committee; and the State of Affairs Committee (which our own State Rep. Dean Blake is on). This bill provides for enactment of Agreement Among States to Elect President by National Popular Vote; provides method by which state may become member state; requires statewide popular election for President & Vice President of U.S.; establishes procedure for appointing presidential electors in member states; provides that agreement becomes effective upon occurrence of specified actions; provides for withdrawal of member state; requires notification of member states when agreement takes effect in nonmember state or when member state withdraws from agreement.   I can't imagine this bill going anywhere with Florida's strong R House majority as it could potentially nullify how the majority of voters in our own state actually voted for the president (in other words…it undermines the electoral college). That said, it's certainly worth your reaching out to contact State House Rep Dean Black to let him know how you feel about this and keep this bill from ever getting out of committee!  https://www.myfloridahouse.gov/Sections/Bills/billsdetail.aspx?BillId=76801
The Florida Department of State issued its new Report on Vote-By-Mail Voting—Security, Privacy, and Election Transparency onFebruary 1, 2023. It includes Recommendations for legislative proposals which begin on page 23.  You can read and/or download it at  https://www.documentcloud.org/documents/23596663-dos-vbm-report
A last minute reminder: the pResident's (ed: not a type) State of the Union Address is tomorrow, Tuesday, February 7th. Will you be watching? Once that's over, what do you wanna bet we see another Chinese Spy Balloon or something else of equal or greater magnitude to take our focus away from the investigations into the laptop from Hell and classified documents?   
Pray for all the innocent people of Turkey and Syria who have been impacted by those huge earthquakes. What's going to be next?
Deb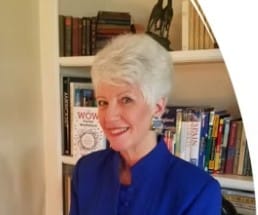 Deb Boelkes
Founder, Business World Rising, LLC
Keynote Speaker and award-winning Author of:
Women on Top: What's Keeping You From Executive Leadership?
The WOW Factor Workplace: How to Create a Best Place to Work Culture
Heartfelt Leadership: How to Capture the Top Spot and Keep on Soaring
And coming soon:
Strong Suit: Leadership Success Secrets from Women on Top
Office: 904-310-9602
Mobile: 949-394-3590
Email: [email protected]
DebBoelkes.com || BusinessWorldRising.com || HeartfeltLeadership.com
Success just got easier ®