OPINION
By Dave Scott
06-27-22
Remember when kids were scolded by loony left-wing extremists for wearing sombreros on Halloween, telling them it was a form of demeaning appropriation? They said the same about white restauranteurs who sold tacos and burritos.
Don't even think of wearing black face unless you're the Prime Minister of Canada (Justin Trudeau) or a Democrat Governor of Virginia (Dr. Ralph Northam). That'll get you branded a dim-witted dangerous racist bigot unless you're a member of the Left's woke crowd.
However, female impersonators, the largest category of appropriation offenders, are applauded by the woke mob. Males, who are normally labeled as oppressors, not only mock women but are celebrated by the Left as they perform an overtly demeaning form of appropriation. They are even encouraged to perform their vulgar raunchiness for young children at local schools and libraries.
In Dallas earlier this month elementary age school children attended what was billed as a "family friendly" event at a gay night club to celebrate Pride Month. At the same time a number of U.S. school districts were hosting drag queen story times for elementary school kids.
Isn't exaggerating feminine characteristics to absurd comic effect just like blackface? And why are young children being exposed to drag queens performing in a sexually suggestive manner that is totally inappropriate?
***
Satirical Things I Wish I'd Said: "The Biden administration honors the LGBTQ+ community on Father's Day. Sends congratulations and best wishes to all pregnant fathers." — Larry Elder.
***
Can They Toddle? News reports out of Chicago say that despite the out-of-control crime in that "toddling town" it will get worse as a new policy bars police there from chasing after criminals on foot.
The city is governed by an inept, worthless, and totally incompetent Mayor Lorie "Beetlejuice" Lightfoot while the city's Prosecutor Kim Fox has a revolving door policy allowing criminals to stop by the local jail to pause only long enough for a mug shot and a cup of coffee.
The new policy, which was introduced this past Tuesday, encourages cops to "consider alternatives" to pursuing someone who "is visibly armed with a firearm." It has Chicago radio talk show host Bill Cameron asking: "So, if cops can't chase bad guys, and judges won't keep so many of them in jail and the states (sic) attorney so often won't prosecute them, why is it called law enforcement?"
Meanwhile Back At The Ranch: An alert reader who does his research and knows more than most about such things wonders out loud about the disparity in the number of folks employed by Nassau County and the City of Fernandina Beach.
This wise citizen points out that Nassau County, with 89,000 residents, has 362 employees while Fernandina Beach boasts 239 employees and just 13,000 residents. Why does the city with 76,000 fewer residents require one employee for every 54 people while the county has just one employee for every 246 folks. Is it because the city's spendthrift City Manager Dale Martin and a couple of commissioners like California transplant Mayor Mike (Left Coast) Lednovich and Chip (The Pompous Bully) Ross continually contribute to the bloat with overspending on parks, vehicles, facilities, etc. and never look at cutting budgets, only ways to increase them?
Some friends of mine and I met with a couple of City Commission candidates this past Wednesday evening whose fiscal conservancy will serve city tax payers well. Dr. James Antun, a local chiropractor will give the city budget a much needed adjustment, while Darron Ayscue, a local firefighter, will put an end to Martin burning through our tax dollars.
Mr. Ayscue is running for the seat currently held by Left Coast Lednovich while Dr. Antun is running for the seat being vacated by term-limited Commissioner Len Kreger. If elected they'll team up with fiscal conservatives Bradley Bean and David Sturges to bring city expansion and spending under control and isolate the gas bag Ross. Oh, and it only takes three Commission votes to boot the city manager. More about these two candidates later.
***

These are excerpts from infamous local Blogger Dave Scott's weekly edition. Read the whole thing HERE.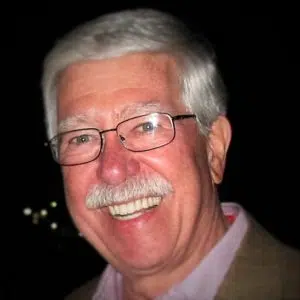 http://www.davescottblog.com/about/
---
The views and opinions expressed in this commentary are those of the author and do not necessarily reflect the official position of Citizens Journal Florida.
---