Opinion
By Ken Timmerman, 10-28-22
Even as the polls tighten, with Republicans pulling ahead in key Senate races across the country, our nation faces storm clouds in the coming months that a Republican-led Congress will have to face.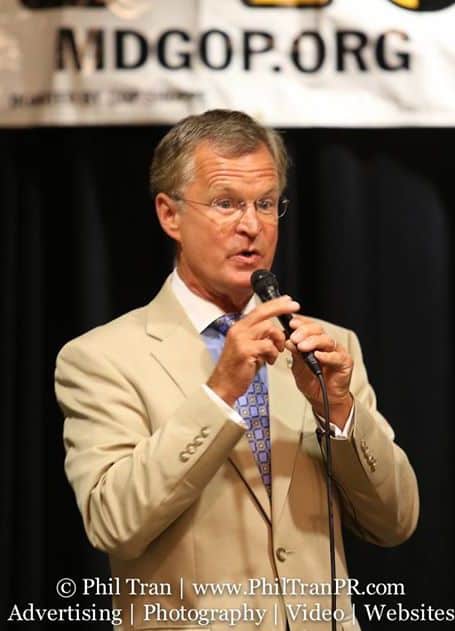 First, let me mention a huge missed opportunity in Iran. 80,000 people gathered in Berlin last Sunday, and another 100,000 in the Iranian Kurdish town of Saqqez, to continue the massive pro-freedom protests against the Iranian regime.

But where was Joe Biden? His silence on the protests is a travesty, as is the stubborn refusal of the State Department to abandon their vain hopes of a nuclear agreement. We should be doing everything we can to delegitimize the Iranian regime, not wring our hands wondering when we can resume negotiating with them.

Second, little noticed this week in the national media were Russian threats to blow U.S. and international satellites out of orbit if the Russians suspected them of aiding the Ukrainian war effort. This marks yet another escalation by the Russians – verbal, for now. But anti-satellite weapons are out there and have been tested by Russia, China, and the US. This is one of the main reasons President Trump created Space Force.

Third, the Biden regime released the redacted version of the quadrennial Nuclear Posture Review, and it contained a bombshell (pun intended) totally missed by the Biden sycophants in the arms control community. In it, Biden openly threatened China with regional deployment of a newly-upgraded W-76-2 low yield nuclear weapon, as a means of deterring a Chinese attack on Taiwan. Believe me, the Chinese noticed, if the US media did not.

President Xi now wants to meet with Biden to talk about matters of mutual interest. Do you think he might remind Biden of the millions of dollars the Chicom's have paid his son, Hunter, and perhaps threaten to reveal new information about Biden's corruption if the US does not withdraw the W-76?

I discuss these issues in this week's edition of Prophecy Today, which you can listen to live at 1:05 PM on Saturday on 104.9 FM in the Jacksonville area or on the Way Radio app. Otherwise, you can download the podcast here. <https://kentimmerman.us10.list-manage.com/track/click?u=f1758b1a87f94f8085454dd2d&id=ece5c9e5b3&e=ec58bc8b73>

Finally, if you haven't yet had the opportunity to read my new book, it is now availabl <https://kentimmerman.us10.list-manage.com/track/click?u=f1758b1a87f94f8085454dd2d&id=fa87072c26&e=ec58bc8b73> e both as an e-book and in audio format, so you can listen while driving. If you have read the book, I encourage you to use the same link to post a five-star review on Amazon to spread the word. Or just forward this email to a friend.

And don't let a like-minded family member or friend fail to vote. We need everyone at the polls!

Yours in freedom,

Ken

Ken Timmerman's 12th book of non-fiction, AND THE REST IS HISTORY: Tales of Hostages, Arms Dealers, Dirty Tricks, and Spies, is now available from PostHill Press.

AND THE REST IS HISTORY can be ordered directly from Amazon by clicking here <https://kentimmerman.us10.list-manage.com/track/click?u=f1758b1a87f94f8085454dd2d&id=84c7bc3872&e=ec58bc8b73>  or by viewing my author's page, here. <https://kentimmerman.us10.list-manage.com/track/click?u=f1758b1a87f94f8085454dd2d&id=b2fb9e0b43&e=ec58bc8b73>  

– Republican nominee for Congress, Maryland District 8 (2012)
– National Security and Foreign Policy Advisory Board, Trump for President 2016
– President & CEO, Foundation for Democracy in Iran, www.iran.org
– Nobel Peace Prize nominee, 2006
Cell: 301-675-7922
Follow me on Twitter @kentimmerman
#TheElectionHeist
Facebook: ken timmerman
Reply to: [email protected]
Website: kentimmerman.com      
---
The views and opinions expressed in this commentary are those of the author and do not necessarily reflect the official position of Citizens Journal Florida.