Opinion
By Dave Scott
9-2-22
Nowhere in Florida's Parental Rights in Education and Individual Freedoms Acts bill is the phrase "Don't Say Gay" used.
That didn't prevent Fernandina Beach News Leader reporter Holly Dorman, from mislabeling it the "Don't Say Gay" bill in her front-page news article Friday, August 26. The nonexistent verbiage: "Don't Say Gay" was also in the headline of her story running across all five columns at the top of the page broadcasting: "NCSD policies to align with "'Don't Say Gay,' other acts."
Ms. Dorman obviously did not read the bill (_h1557er.docx (flsenate.gov) that not only does NOT contain the phrase "Don't Say Gay" but not even the word "gay."
Instead of reading the bill Ms. Dorman probably Googled it and plucked the phrase "Don't say gay" from one of the numerous misleading mainstream media articles that conform to her own political views.
Pay attention Ms. Dorman. Not only does the bill not ban the word "gay" in school settings, but it also doesn't ban casual discussions of topics relating to sexual orientation and gender identity in the classroom either. If you had read the bill you were reporting on you would know that.
What the bill does is prohibit classroom instruction on "sexual orientation" and "gender identity" with children in third grade or younger, "or in a manner that is not age-appropriate or developmentally appropriate for students in accordance with state standards."
I suggest that if Ms. Dorman wants to continue to pursue a career in journalism that she obtain the book, "On Writing Well" by William Zinsser. That and the "AP Stylebook" will greatly enhance her performance and dissuade future criticism such as this.
---
Republished with the author's permission. Read The Dave Scott Blog– subscribe Free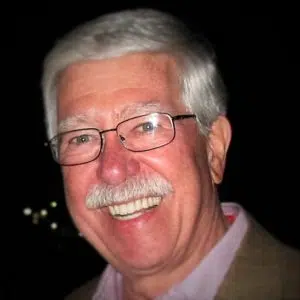 ---
The views and opinions expressed in this commentary are those of the author and do not necessarily reflect the official position of Citizens Journal Florida.