Ken Timmerman's Threat Watch, www.kentimmerman.com, 5-26-23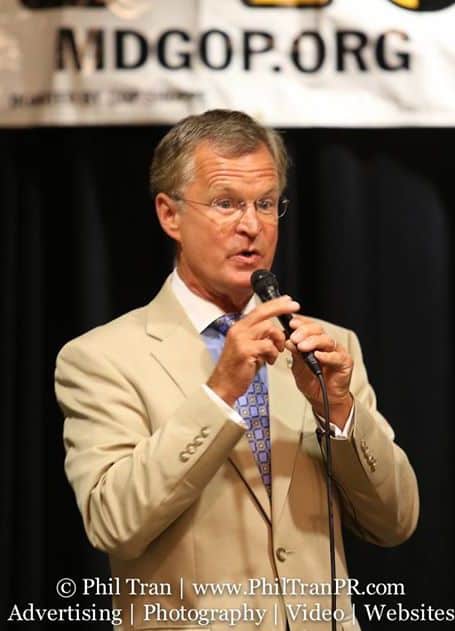 I say that as someone who migrated to the free state of Florida just before the 2018 election, thinking Desantis was a shoe-in, and learning that the race between a common sense Republican with an honorable military background and a no-nothing Socialist was neck and neck.

I was terrified that my decision to move my family was about to become a huge mistake. But God is great. And that was not his will.

Fast forward to 2022: Desantis won re-election by nearly twenty points, and the pundits annointed him a political genius.

But Governor Desantis has never been subjected to the slings and arrows of the Democratic corporate media and their allies in the Deep State.

Go after Disney for woke idiocy? Sure. Go after the Deep State that wants to demolish America, good luck. Can Ron stand up to that? Perhaps. A vigorous primary debate, which I encourage, will help to reveal the size of his backbone.

Donald Trump has stood up to violent, irrational, unending assaults from the spirit of Evil, the spirit that truly wants America as we know it to cease to exist. Can Ron stand the heat? Can he withstand the scrutiny of his personal life that cares nothing for truth? Can he withstand serial lies and witnesses to lies about his military service? Or to lies about his marriage, his faith, his children?

Maybe he can. Let's see.

But don't underestimate the utter viciousness and evil of the Deep State. As Sen. Chuck Schumer warned Trump shortly before his first inauguration, if you challenge the Deep State they can get you "six ways to Sunday." As they indeed showed with Donald Trump.

This week we learned extraordinary new details about the Chinese penetration of our high tech enterprises and our military. What most astonishes me is how the corporate media is suddenly pretending to be astonished that the Chinese are trying to steal our secrets and penetrate our critical infrastructure.

I investigated the Chinese Communist efforts to penetrate America's political, military, media, and capital markets for the American Spectator in the second half of the 1990s.

I compiled those stories in an inexpensive paperback, Selling Out America, which details how Bill Clinton, paid off by the Chinese Communist Party, enabled U.S. industry to help the Chicoms become a world superpower. We lopped decades off their genocideal plan, all thanks to Clinton and Democrat politicians and their allies in Silicon  Valley. You really should read Selling Out America. You'll be astonished how predictable all this was.

The Chinese became front-page news this week when the State Department, the NSA, and our national Cyber Security Organization (CISA) all publicly pointed fingers at a "new" Chinese Communist Party cyber-espionage operation, aimed at disrupted our strategic communications with assets in the Pacific in times of crisis – ie, a Chicom invasion of Taiwan.

I talk in detail about these Chinese efforts, dissent inside Russia over the Ukraine war, the U.S. abandon of the Middle East and the opportunities (as well as challenges) that this has opened, in my weekly segment on Prophecy Today Weekend.
 As always, you can listen live on Saturday.In the Jacksonville/Fernandina Beach area at 1 PM on Saturday at 104.9 FM, 550AM, on the WAY Radio app, or via the web.

If you miss the podcast live, you can listen later using this link: https://podcasts.apple.com/us/podcast/prophecy-today-weekend/id132427025Yours in freedom and with the blessings of God to you,

Ken
Ken Timmerman's 12th book of non-fiction, AND THE REST IS HISTORY: Tales of Hostages, Arms Dealers, Dirty Tricks, and Spies, is now available from PostHill Press.

AND THE REST IS HISTORY can be ordered directly from Amazon by clicking here or by viewing my author's page, here.

– Republican nominee for Congress, Maryland District 8 (2012)
– National Security and Foreign Policy Advisory Board, Trump for President 2016
– President & CEO, Foundation for Democracy in Iran, www.iran.org
– Nobel Peace Prize nominee, 2006
Cell: 301-675-7922
Follow me on Twitter @kentimmerman
#TheElectionHeist
Facebook: ken timmerman
Reply to: [email protected]
Website: kentimmerman.com
Copyright © 2023 Middle East Data Project, Inc., All rights reserved.
You are receiving this email because you signed up to receive automatic updates from me. If you no longer wish to receive these emails, please reply to this message by placing "Unsubscribe" in the Subject line.
Our mailing address is:
Middle East Data Project, Inc.
861306 N Hampton Club Way
Fernandina Beach, Fl 32034
---
The views expressed in this commentary are those of the author and do not necessarily reflect the official position of Citizens Journal Florida.