News
By Dave Scott
9-1-22
Prominent Ohio Republican Congressman Jim Jordan told an enthusiastic crowd at Amelia Island's Walkers Landing last night (Thursday, September 1) that the media and the Democrats are in lockstep and "the disdain they have for 'We the people' is scary."
Speaking without notes or a teleprompter the eloquent 15-year influential congressman didn't hold back in his criticism of the press and the Biden administration during his fiery and emotional talk before an audience of local U.S. Constitution Scholarship Foundation members.
Despite what he said was the "lying media and the Democrat's disdain for America" he was confident Republicans would take back control of the House and Senate because President Joe Biden and the Democrats "haven't done one thing right and the American people – We the People get it," he emphasized.
He cited the proposed hiring of "87,000 new IRS employees that will be coming after you" and the Department of Justice's calling American "mothers and fathers that speak out at school board meetings terrorists" as examples of the "left coming after you and me" and lying aboutiut. He got a round of applause when he reminded the audience: "The House controls the money, and when we win the majority back we won't be giving the Department of Treasury the money top fund 87,000 more employees."
He didn't spare his contempt for the media adding: "They lie about me every day, they're always lying, and they're going to continue to lie. We have to push back."
In response to a question, he said the Republican leadership will soon unveil its "Commitment to America" program much like Newt Gingrich did with the "Contract With America" in 1994 when Republicans took won eight Senate seats and 54 in the House to take total control of Congress for the first time since 1952.
He concluded saying: "We need to get rid of these guys and put Republicans in charge,' and then if we win, it's on us to do what we told the American people we were going to do and fight for the things that really matter. The country gets that."
---
Read Dave Scott's Blog regularly
---
Republished with the author's permission. Read The Dave Scott Blog– subscribe Free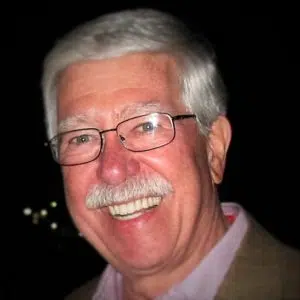 ---
The views and opinions expressed in this commentary are those of the author and do not necessarily reflect the official position of Citizens Journal Florida.