Opinion
By Dave Scott
8-10-22
I've been a press spokesman for a variety of corporations, and I've volunteered as press secretary for politicians running for office.
My background as a newspaper reporter prepared me for the onslaught of hostile questions I could expect when standing at a lectern in front of a group of journalists anxious to score an exclusive or publicly attack the enterprise conducting the media event.
The job offered an opportunity to fail or succeed in a public arena and I've witnessed folks who have done both.
One of the best spokespeople ever was the late Tony Snow, who served as the 25th White House Press Secretary for President George W. Bush from May 2006 to September 2007.
Snow, who was a journalist, political commentator, anchor, columnist, and musician, radiated charisma and charm. He came to the lectern fully prepared. When he didn't have an answer he admitted it and then got back to the questioner. He managed the toughest press secretary's job in the world with self-confidence, composure, humor, and grace. Sadly, ill health forced him to leave the position and just a few months after departing, he died of cancer at 53.
Currently the best in the business is unflappable Florida Governor Ron DeSantis's press secretary, Christina Pushaw.
How good is she? So good that Washington Post antagonist and media reporter, Paul Farhi, in a failed attempt to disparage her did just the opposite by penning the following: "In the 14 months since joining DeSantis's staff, she has transformed the typically buttoned-down role of gubernatorial press secretary into something like a running public brawl — with Twitter as her blunt-force weapon. Her usual targets: Democrats, the news media and anyone else she deems insufficiently supportive of DeSantis's agenda and her own conservative politics."
Farhi's lame attempt to discredit Ms. Pushaw inadvertently painted her as one of the best professionals in the business.
She doesn't back down, staying on the offensive General George Patton style, continuing to advance even when her adversaries are retreating and in disarray. Her targets include biased and inaccurate outlets ranging from The New York Times and the Associated Press to the USA Today and CNN among other media outlets that get the facts wrong and allow their biases to slant their articles.
Farhi's feeble Post piece quotes a publisher of a Sunshine State political website as saying that "She's the Dennis Rodman of Florida politics," referring to the professional basketball player who specialized in getting under the skin of his opponents.
Last month when a group of liberal media outlets publicly whined about being denied access to the conservative Sunshine Summit in the south Florida town of Hollywood Ms. Pushaw mocked them on Twitter saying: "Liberal media in Florida doomed itself to irrelevance because these 'journalists' make every story about themselves & their delusions of persecution," she wrote. "People don't want to read your handwringing. It's not news. Nor is the 500th hit piece on Gov. DeSantis."
The putrid media garbage Ms. Pushaw contends with is unrelenting. For example, when DeSantis sacked Florida Hillsborough County's State Attorney Andrew Warren last week for pledging not to enforce laws that restrict abortions after 15 weeks and sex changes for minors, the reliably leftwing Tampa Bay Times described the action as: "politically craven, legally suspect, suspiciously timed and odorously soaked in autocracy, partisanship and bad faith."
Last Friday, August 5, when the Florida Board of Medicine voted to begin the process of banning transgender hormone treatments for little children Ms. Pushaw blasted the media for their misleading reporting with numerous headlines saying: "Florida medical board moves to block gender affirming treatments for minors,"
In tweets posted Saturday, August 6, she called out the media for playing games with the "Orwellian euphemism 'gender-affirming care.'"
Under her direction her office recently rejected a DeSantis invitation by ABC's The View to appear on that show providing a producer a list of vile statements that program's hosts previously made to smear the wildly popular Florida governor.
Someday this lady will make an outstanding White House press secretary.
Two of the worst White House press secretaries ever came back-to-back: Jen Psaki and Karine Jean-Pierre.
While staying calm under pressure, Ms. Psaki was arrogant, condescending and an outright liar. Her successor, Ms. Jean-Pierre, is flat out awful.
Like her boss in the Oval Office, the pathetic Ms. Jean-Pierre doesn't appear to know where she is or what she is supposed to be doing. She provides answers that have nothing to do with the questions. She reads material unrelated to the question word-for-word from a thick briefing book without ever looking up. She is ill-prepared and easily flustered. Her appearances are cringeworthy. Her only qualifications appear to be that she's a black lesbian.
I don't know who is in charge of appointing White House press secretaries in the Biden administration but whoever it is should consider Admiral John Kirby, the knowledgeable former Pentagon spokesperson who is currently spokesman for the National Security Council. He's smart, articulate, well-informed and can address issues without reading from notes or briefing books. However, since he's as white as Snowy Bleach and doesn't tick off any of the LGBTQA, etc. boxes he's probably not under consideration.
---
Republished with the author's permission. Read The Dave Scott Blog– subscribe Free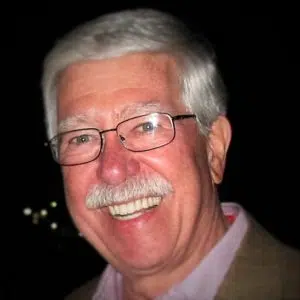 ---
The views and opinions expressed in this commentary are those of the author and do not necessarily reflect the official position of Citizens Journal Florida.