Opinion
Ken Timmerman's Threat Watch, www.kentimmerman.com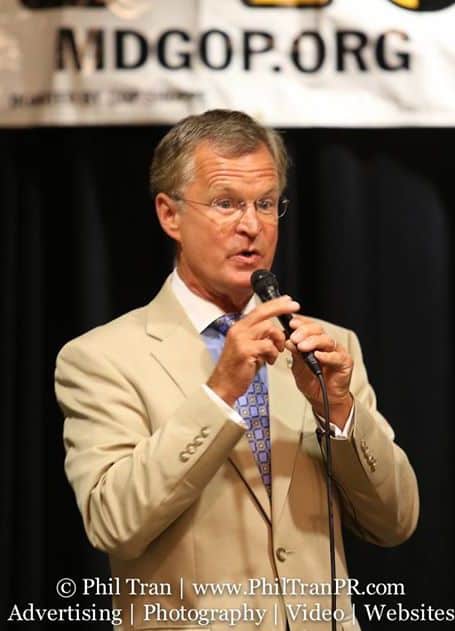 NATO invited Ukrainian president Volodymyr Zelensky to this week's summit in Vilnius, only to have him carp about how much more support Ukraine needed to win the war against Russia.

That brought a prompt and public reprimand from British Defense Minister Ben Wallace, who scolded him for not showing gratitude for the enormous level of support the NATO countries have already provided.

Just how extensive has that support been? President Biden acknowledged at the summit that the U.S. was sending cluster bombs to Ukraine – which the US no longer uses and which have been banned by 108 nations – because the US military "is running out of ammunition." President Trump called that statement "a great breach of classified information."

Now every potential enemy we have – China, Iran, North Korea, or Russia – knows how weak our military has become. If that's not an invitation to aggression, then the wolf is ready to lie down with the sheep.

NATO voted to invite Ukraine to join the alliance – at some time in the future. The UK's Ben Wallace said that could be 2035, but certainly not tomorrow, as Zelensky had wanted. Disgraced former CIA director General David Petraeus thought this outcome represented NATO's finest hour. He wrote in an oped earlier this week that Putin has "made NATO great again."

That may be what the Deep State wants. But it doesn't make it true.

The big winner at the NATO summit was Turkish president Erdogan, who bargained hard to drop his veto over Sweden's entry into NATO. You may recall that Sweden was supposed to join the alliance months ago, side by side with Finland – until Turkey objected.

So this week Sweden and Turkey unveiled that they had agreed to a 17-point draft "counter-terrorism" agreement, which in plainspeak means that Sweden will expel Turkish Kurds, some of whom have been living peacefully in Sweden for decades and have become citizens.

Swedish prime minister Ulf Kristersson stopped over in Washington to see Biden just before the NATO summit, and got the US to agree to send F-16s to the Turkish Air Force. The Swedes also agreed to help Erdogan in his long-standing quest to join the borderless European Union, which, if successful, would mean that Muslims from countries such as Iran who can enter Turkey without a visa could travel onward to anywhere in the EU. Chilling thought.

Erdogan also reportedly got a pledge from Biden of an economic bailout – somewhere between $10 to $20 billion, I've been told. Wonder if Congress will have a say over that? And just to make sure the Swedes know who is boss, Erdogan's thugs have jinned up a Torah-scroll burning in front of the Israeli embassy in Stockholm on Saturday, July 15, supposedly in "retaliation" for the lone whack job who burned a Koran a few weeks ago.

Erdogan has long been the Big Boss of fanatical Islam, from Europe to Gaza to Syria and Iraq, where his intelligence forces continue to fuel the remnants of ISIS. Just the kind of guy Biden seems to want to become NATO's kingmaker.

I discuss this in some detail, along with Russia's missing generals and Iranian oil smuggling, on this week's Prophecy Today Weekend. As always, you can tune in live at 1 PM on Saturday on 104.5 FM or 550 AM in the Jacksonville area, or by using the Way Radio app. If you miss it live, you can listen later to the podcast here.

Yours in freedom,
Ken

PS: Ever wondered why some Democrats want to preserve the Iranian regime at all cost, even when it continues to openly seek the destruction of America and Israel and to brutally repress its own people? The answer may surprise you. You can read it here, in my essay in the summer edition of inFocus magazine from the Jewish Policy Center.






Ken Timmerman's 12th book of non-fiction, AND THE REST IS HISTORY: Tales of Hostages, Arms Dealers, Dirty Tricks, and Spies, is now available from PostHill Press.

AND THE REST IS HISTORY can be ordered directly from Amazon by clicking here or by viewing my author's page, here.

– Republican nominee for Congress, Maryland District 8 (2012)
– National Security and Foreign Policy Advisory Board, Trump for President 2016
– President & CEO, Foundation for Democracy in Iran, www.iran.org
– Nobel Peace Prize nominee, 2006
Cell: 301-675-7922
Follow me on Twitter @kentimmerman
#TheElectionHeist
Facebook: ken timmerman
Reply to: [email protected]
Website: kentimmerman.com
ShareTweetForwardShareCopyright © 2023 Middle East Data Project, Inc., All rights reserved.
You are receiving this email because you signed up to receive automatic updates from me. If you no longer wish to receive these emails, please reply to this message by placing "Unsubscribe" in the Subject line.