Opinion
By Dave Scott, 8-18-23
The Nassau County School Board won't tell local tax payers how it spends their money.
Nassau Citizens Defending Freedom (NCDF) Director Jack Knocke and one of his Board members, Rich Lamken, have been attempting for several months to discover how the massive County School Board budget is being spent. Their efforts have been repeatedly thwarted they say.
In May 2022, Lamken, NCDF's Education advisor, asked the Nassau County School Board to establish a Citizens Budget Advisory Committee (CBAC) to give citizens an opportunity to better understand, engage and provide input to the $250+ million annual budget of taxpayer money.
The school board was reluctant but finally agreed and recently selected a candidate to sit on the oversight slot. But they can only peek at 5 percent of the budget says the School Board.
NCDF was puzzled and questioned the Board's decision. They say their questions to Assistant School Board Superintendent Mark Durham, are treated with either silence or rudeness.
Knocke says that Durham, in response to his queries about the system's budget, angrily spat: "I don't have to tell you anything." And he didn't. Since the school board doesn't have an official spokesperson, Knocke was told Durham is the "go-to" person to respond to inquiries. His rudeness and unresponsiveness to inquires illustrates what appears to be the contempt he has for the tax payer and the parents of the kids they he and the Board are charged with educating.
The uncommunicative and curt administrator, who works for the local taxpayers who pay his salary, ignored his questions says Knocke, who heads the local private nonprofit organization. Durham refused to respond to Knocke's inquiries to explain how resident's tax money is being spent and was downright nasty in his refusal.
When I called him he was equally unresponsive. He hasn't bothered to return my many calls to him this week despite leaving several messages.
Almost half of the average Nassau County property owner's local taxes go to fund the school system. Yet the folks that work there, whose salaries locals pay, won't respond to inquiries about how they spend the residents' money. Why not? What are they hiding?
Knocke says his group wants to know why the school board says the oversight council that his organization initially recommended, can ONLY look at 5% of the budget? It asks "why can't the citizen council review the ENTIRE budget. Isn't that their money and that of the other citizens it represents?" Knocke says CDF has been asking this for months without satisfaction.
In addition NCDF also wants to know:
Why did the Board select someone to sit on the salaries oversight committee with no educational experience and reject one with years of experience in schools and school districts in high level positions?
How were the appointees evaluated and selected?
What background details were provided to the board that influenced their decision?
If, as reported in the online Citizens Journal Florida that Lamken received high marks in an interview, why didn't he make the cut?
Eight-year Nassau County resident Lamken, a retired assistant superintendent of schools in California appears to have a stellar background in education. His application for the budget oversight committee listed his eight years in K-12 education, mostly as an Assistant Superintendent of Schools for HR and Technology and some 30 years in the private sector in human resources. He also worked as a CFO, and 15 years as a VP, Administrative Services. As a young man he attended Catholic seminary and served as a priest for six years.
During his interview for the non-paying volunteer oversight committee Lamken pointed out that he was the only citizen to attend all three Board Budget Workshops and the Budget hearing; the only one to read the almost 400 pages and the only one to speak up and ask questions. Apparently the School Board doesn't want well-informed tax payers asking questions.
Lamken claims "the interview went superbly" saying he was verbally "complimented several times."
So why did the review committee choose Rachel Kerestes, a biologist, communications specialist, and public policy analyst, who has lived here less than two years and had no education experience checked on her application? Durham isn't saying. In fact, Durham isn't saying anything.
In addition, Ms. Kerestes application listed 11 jobs in a 24 year period with not one of them in the field of education That's one job every two years, an interesting career trajectory. I've placed calls to Ms. Kerestes that have also been met with silence. Not a peep out of that gal.
It was pointed out in a recent Citizens Journal Florida article by its Editor George Miller ( https://www.citizensjournal.net/school-board-selects-leftist-extremist-over-a-qualified-experienced-candidate-for-review-board) that: "A brief deeper look at the chosen candidate's social media shows a radical social view that may not be appropriate for our local school system." The article went on to claim "She is a proud donor to the Stonewall Foundation of Greater Sacramento (Empowering LGBTQ+ Students for a more equitable tomorrow) and supporter of the radical democratic Resist movement. No experience and radical ideals."
It appears the Nassau County School Board has some 'splaining to do, but nobody there's talking. "Shut up, give us your money, and don't ask any questions" is their mantra.
School boards around the country are taking heat from local citizens so I'm surprised the Nassau County Board isn't more open and responsive. Public schools are funded by the public and staffed by people whose salaries are paid by the public. The curriculum it teaches is approved by the public. So why aren't they responding to the public?
If other tax payers want to ask where their money is going and how it's being spent here are the contact numbers. Good luck. Let me know if you fare better than Jack Knocke and I did.
Nassau County School Board Members
Lissa Braddock 904-507-9522 [email protected]
Gail Cook (904) 261-9127 [email protected]
Shannon Hogue 904-556-1568 [email protected]
Cynthia Grooms 904-845-8105 [email protected]
Curtis Gaus 904-887-9071 [email protected]
Superintendent of Schools
Dr. Kathy Knight-Burns 904-491-9902 [email protected]
Mark Durham, Assistant Superintendent of Schools 904-491-9905
***
Is Georgia On Your Mind? There are 10 cities in Georgia that travelers passing through that state might want to bypass for their own personal safety.
Using the FBI's 2020 Crime in The United States Report, as a guide, OMD, a worldwide news gathering organization based in Austin, Texas, compiled a list of the most dangerous Georgia cities for 2023 with populations of 5,000 and more.
Its analysis concentrated on violent and property crimes per capita. It concluded that overall Georgia falls within the top third of the riskiest states in the U.S. when the entire state is considered.
It reported that the most violent city in Georgia is College Park, which sits just south of Atlanta and boasts the world's busiest airport. According to OMD if you're not entering or leaving Hartsfield International Airport there's no good reason to visit College Park.
Not only is Hartsfield the world's busiest airport so are College Park's criminals. The city has Georgia's highest murder and violent crime rates, as well as the state's 16th-highest rate of rape cases. Property crime is also common; 213 College Park residents reported having their cars stolen in 2020 alone.
College Park's police department also serves the surrounding areas of Clayton and Fulton County so that may explain some of its frightening numbers. College Park was where well-known performers Ludacris, 2 Chainz, and Jung Joc, whose songs don't exactly portray a peaceful community, got their start. If your company wants you to relocate you to College Park, it's time to find a new place to work.
Rounding out the top ten riskiest Georgia towns are:
Americus is the second most dangerous city in the state says OMD. A city in Sumter County in southwest Georgia with 14,910 inhabitants, has the 13th highest rate of rape cases in the state. It also has the 22nd and 15th highest murder and burglary rates in the entire state.
Garden City has a nice name, but it's not a nice place to visit according to OMD. Located on the outskirts of Savannah, Garden City has the third-highest rate of violent crime in the state.
Albany, (pronounced ALL-bany) residents had a 1 in 58 risk of becoming a victim of a violent crime in 2020, Georgia's second-highest rate of violent crime. Additionally, Albany has Georgia's second-highest burglary rate, with about two break-ins taking place per day.
Waycross, just Northwest of Amelia Island, serves as a major transportation hub. It got its name because it served as a major railroad junction throughout the 19th OMD says Waycross has the fifth-highest crime rate in Georgia, and despite its accessibility, visitors might find those transportation routes useful for a quick getaway.
Griffin, south of Atlanta, ranked 6th due to high rates of larcenies and burglaries.
Forest Park, Just south of Atlanta, has one of Georgia's top ten highest murder and rape rates.
Cordele, which calls itself the "Watermelon Capital of the World," has an unusually high rate of larcenies and sexual assaults.
Eastman, With significant rates of robbery and burglary, is Georgia's ninth most dangerous city.
LaGrange, 67 miles southwest of Atlanta, in northwestern Georgia, has a high percentage of property crime, particularly larcenies, making it Georgia's tenth most dangerous city.
OMD didn't explain why Atlanta didn't make the list. Maybe it was too obvious and none of these small town thugs could hold a candle to the massive mayhem in that major metropolitan mess.
The group also listed the safest places in Georgia with Kingsland landing in second place. Just 22 miles north of Amelia Island, Kingsland, with a population of 18,556, has impressively low crime rates, with a violent crime rate of just 0.2 and a property crime rate of 2.3, "making it a safe and appealing place to live" says OMD.
The safest place in Georgia to live is a community called Holly Springs, 36 miles north of Atlanta, which boasts a violent crime rate of 0.0 and a property crime rate of 2.7.
***
Do You Want Politics With That? According to an article by Anson Frericks, in the Wall Street Journal last week, a recent poll found that 58 percent of American consumers don't want their beer, entertainment or investment accounts served with political and social issues.
Frericks, a co-founder of Strive Asset Management and a former Anheuser-Busch executive, says Bud Light, Disney and Blackrock are finding out the hard way by hemorrhaging customers and billions in revenues and market capitalization.
Company employees are also suffering layoffs because the morons sitting in those firm's corner offices ignored the corporation's mission to increase revenue and shareholder value by providing products and services the public wants, not truckloads of social BS.
And speaking of Bud Light, that sad sack company can't get anything right. As deep as they are the hole you'd think they'd stop digging. However, last week at Walgreens here on Amelia Island a pal of mine spotted the beer company's pathetic attempt to claw its way back into the good graces of America's beer drinkers with a transparent attempt to appeal to patriotism.
The company is offering 12-packs of their swill for just 11 bucks, or less than a buck a beer. It wasn't selling. Admit you make a mistake, apologize, and get back to brewing and selling beer you morons.
---
Republished with the author's permission. Read The Dave Scott Blog– subscribe Free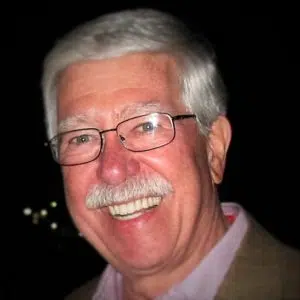 ---
The views expressed in this commentary are those of the author and do not necessarily reflect the official position of Citizens Journal Florida.