News
By Deb Boelkes, 11-18-22
To Citizens Journal Florida Readers – I know at least some of you live in the City of Fernandina Beach so I want to make sure that people in the City of Fernandina Beach are aware there is a run-off election for City Commissioners for Seats 4 and 5 on Tuesday, December 13 (see https://www.fbfl.us/175/Elections for the run-off information). Dave Scott posted an excellent blog on the run-off candidates today—and about the LBGTQ agenda being championed in FB by none other than the Chamber of Commerce.…YIKES! You can read Dave's post about the candidates and the issues voters really need to take note of at http://www.davescottblog.com/two-fernandina-beach-city-commission-candidates-promote-programs-to-sexualize-children/. (Note who is supporting them and their ideas.)
Now, going back to the subject of FTX and Ryan Salame's $$$$ support of Congressman-elect Aaron Bean in Congressional District 4, I noticed that yesterday, 11/17, the American Accountability Foundation posted the following:
Curious, I decided to look into the other big money Republican recipients of Salame/FTX funding. Here's what I found:
IL-15 Davis, Rodney: Served in Congress since 1/3/2013. Lost in June 2022 primary to conservative Mary Miller who was re-elected last week following re-districting (both were incumbents).
MN-1 Finstad, Brad: served in the MN State House for three terms (since he was 25 years old). Elected to Congress in a special election Aug 9, 2022. Re-elected last week.
IN-9 Houchin, Erin: served as an Indiana State Senator since 2014. Elected to Congress 11/3/2022.
ID-2 Simpson, Michael: Serving in Congress since 1999. Re-elected to his 12th term last week.
AZ-2 Crane, Eil: A former Navy SEAL and business owner (Trump-backed), outraised all his primary opponents. Elected to Congress 11/3/2022.
NC-13 Hines, Robert: Graduated Yale University 2018. Lost to Democrat Wiley Nickel 11/8/22 (seat flipped to a Dem for the first time since 2010). Seat had been held by Ted Budd, who won election to US Senate 11/8/22, after redistricting substantially changed the district from R+38 to R+3 lean.
MO-4 Alford, Mark: A former Fox 4 news anchor in Kansas City is now the new member-elect to US Congress.
AZ- 1 Schweikert, David: Has served in Congress since 2011. Re-elected last week.
AL-5 Dale Whitney Strong: Served as the first republican ever elected to Madison County Commission (since 2012). Elected last week to succeed Mo Brooks (who ran for US Senate and lost in the 2022 primary) in 2023. Brooks, a member of the House Freedom Caucus, did not endorse Strong.
NH-1 Mowers, Matt: Lost the Republican primary 9/13/22. Had been a national field coordinator for Trump's 2016 campaign and served as WH Advisor and Chief policy officer at the US State Department.
SD-1 Johnson, Dusty: In Congress since 2019 representing SD's At-large district, replacing Krist Noem when she ran for Governor. Re-elected last week.
Except for the AZ Navy SEAL, all had a background in elected office. Since Sam Bankman-Fried focused mostly on funding Democrats, some of you have asked me if Salame primarily funded RINOs or people he knew could be bought? If you are familiar with any of these other top $$$$ recipients, I'd love to hear what you think.
Keeping on it,
Deb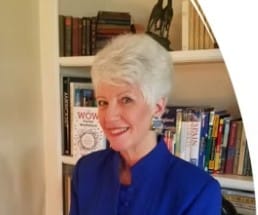 Deb Boelkes
Founder, Business World Rising, LLC
Keynote Speaker and award-winning Author of:
The WOW Factor Workplace: How to Create a Best Place to Work Culture
Heartfelt Leadership: How to Capture the Top Spot and Keep on Soaring
And coming soon:
Strong Suit: Leadership Success Secrets from Women on Top
Office: 904-310-9602
Mobile: 949-394-3590
Email: [email protected]
DebBoelkes.com || BusinessWorldRising.com || HeartfeltLeadership.com
Success just got easier ®