Opinion
By Dave Scott, 10-14-22
While Chicago, New York, and major California cities are losing corporations and residents Florida is benefiting as those people and companies fleeing high taxes and crime are finding a safe haven in the Sunshine State, particularly in cities like Miami, which resembles a boom town.
The polices of Florida Governor Ron DeSantis, U.S. Senators Marco Rubio, Rick Scott and Miami Mayor Francis Suarez have attracted hundreds of thousands of new residents at the expense of California, Illinois, New York, Michigan, etc. And they aren't bringing the Democrat politics of their former states with them. This year Florida registered more Republicans than Democrats for the first time in its history.
According to Mario Loyola, who teaches environmental law at Florida International University and is a senior fellow at the Competitive Enterprise Institute, Miami leads the country in tech-job growth and migration and is among the top 10 U.S. cities for venture capital investment.
During the first 15 months between April 2020 and June 2022 Florida realized an increase of nearly 200,000 people, more than any other state. According to Mr. Loyola, Florida led the nation in income migration, gaining more than $20 billion in net income from 2010 to 2020, while California and New York each lost almost as much.
While businesses and families are moving here in record numbers, tourists both foreign and domestic are also rushing in for a look-see.
Lat year was the best year for domestic tourism in the state's history. In addition, more than 40 percent of international tourism to the U.S. in 2021 was to Florida.
Florida has also reported that it has a $22 billion revenue surplus, despite being a state without an income tax. That is a result of rapidly expanding economy, fueled by out-of-state migration and investment.
DeSantis's gubernatorial opponent is the pathetic Charlie Crist, a former Republican governor, Independent candidate, and current Democrat 13th District Congressman from the confused Left Coast county of Pinellas. The national Democrat party has essentially written this loser off and is contributing nothing to his campaign. As Time Magazine said recently about DeSantis, the Democrats have given him a pass and "seem powerless to stop him."
But what about DeSantis's former gubernatorial opponent Andrew Gillum, the former mayor of Tallahassee? If you're a Democrat don't ask. In 2018 this sad sack was found by police in a hotel with a male sex worker and another guy who overdosed on drugs. He was also recently indicted for alleged wire fraud, conspiracy, and false statements. This is quality of Florida's Democrat candidates, even though they are a step above those in New York, California, and Illinois.
***
Wait! What? While ditzy Vice President Kamala Harris was telling us that to ensure equity Florida's minority population should be first in line for aid following Hurricane Ian, an even dimmer President Biden told a Puerto Rican crowd that he "was sort of raised in the Puerto Rican community at home, politically." Delaware is a state that has only a 2.5 percent Puerto Rican population and probably had even less when this idiot was living there.
Biden also told us all that he attended a black college (he didn't); that he was appointed to the U.S. Naval Academy (he wasn't); said he drove an 18-wheeler (he didn't); tells us the southern border is secure (it isn't); says he never spoke to his son Hunter about his business dealings (he did); said he finished second in his law school class (he finished 76th out of 85); said he was arrested while trying to visit activist Nelson Mandela in a South African prison (he wasn't); said he participated in civil rights marches and sit-ins to desegregate restaurants and movie houses (he didn't); says America's southern border is secure (it isn't); called out for a recently deceased Congresswoman to join him on stage (he did); said he was a university professor (he wasn't); says the Catholic Church no longer makes the argument that there are no exceptions for abortion (it still does); and said his home once burned while his wife was in it (it didn't).
These two mentally challenged morons who are allegedly running the country aren't qualified to operate a front yard lemonade stand.
The November elections can't get here fast enough so a Republican majority can throw a legislative net over these two dangerous twits, take the gavel away from the aged and out-of-touch Nancy Pelosi and stuff Chuck "The Schmuck" Schumer down the Senate minority drain.
***
And Don't Let The Door Hit You In The….. Now that the courts have tossed Stacey Abram's lawsuit out by ruling that Georgia's election laws are fair and equally open will Delta Airlines, Coca-Cola and Major League Baseball apologize to the people of Georgia for having the 2021 All-Star Baseball game moved to Denver and then show the jerks that advised them to do so the door. Why doesn't this trio of twits owe reparations to all the small businesses (many black owned) in Atlanta that lost millions because of their rash and ill-advised actions? In the future this troika of bozos should stick to what they do best: play a game, sell sugar water, and lose luggage.
***
Nobody Goes There Anymore, It's Too Crowded: Results of a recent survey says Kentucky Fried Chicken serves its food faster than any other drive through chain while indicating Chick-fil-A was the slowest.
Of the ten fast food joints surveyed Chick-fil-A was rated the best food with the most pleasant employees and ranked as the most crowded, explaining the slower service of three and one-minutes longer than KFC.
The only conclusion I can draw from this survey is that there are people out there that want lousy food and they want it in a hurry.
***
Speaking Of "To-Go" Firms:  A number of firms are packing up and leaving Chicago due to rising crime rates with chicken giant Tyson Foods the latest to announce that it will be moving its offices out of the Chicago area to Arkansas.
Tyson is toddling out of Chicago as that city experiences a 37% increase in violent crime and follows on the heels of Caterpillar and Boeing announcing plans to hit the bricks in recent months. The Citadel hedge fund headed up by Chicago's richest resident, Ken Griffin, is also relocating more than 2,600 staffers from their office in the crime-ridden city to Miami, a city that's benefitting from the migration of corporations escaping crime and high-taxes in Democrat-led cities.
Despite its tagline of "I'm lovin' it" McDonald's CEO Chris Kempczinski hinted he may be leavin' it. At a recent speech he cited crime in Chicago, where the company is headquartered, saying it's "seeping into every corner of our city. What's going on in Chicago?" he asked, saying that it was getting difficult to recruit people in their downtown offices because they express concern about it not being safe.
"We have violent crime that's happening in our restaurants.…we're seeing homelessness issues in our restaurants. We're having drug overdoses that are happening in our restaurants," he said while speaking last month at the Economic Club of Chicago.
His is not a happy face.
***
Beautification Project: Amelia Island, which is ranked as one of the most beautiful spots to visit in the U.S. by a variety of tourist publications and sites, got a whole lot prettier in October 2020 when Patti Baker moved here from Virginia Beach with her U.S. Navy husband, Joshua.
Ms. Baker, who was crowned Mrs. USA Universe in a pageant held outside of Atlanta this past August, will compete for the whole shebang when she heads to Seoul, South Korea, this December to compete for the Mrs. Universe title.
According to Mrs. Baker the pageant is designed to celebrate "married women who are making meaningful contributions to their communities." She says contestants compete in a variety of categories including country costume, swimwear, evening gown and formal presentations with each delegate presenting on their respective charitable activities.
A native New Yorker, the local pageant contestant says she was attracted to pageantry competition, "as a way to fundraise and advocate for the veteran organizations." She is a former military veteran having served in the U.S. Army as a Human Intelligence Collector for the 42nd Infantry Division where she was trained and certified in interrogations and strategic debriefings. She is an ardent supporter of Homes for Our Troops, a nonprofit organization that builds and donates specially-adapted homes nationwide for severely injured post–9/11 veterans.
Mrs. Baker currently works as the Director of Marketing at a multibillion-dollar, global specialty insurer.
Since moving to Fernandina, she has been involved in a variety of community projects including serving as a board member and the Marketing Committee Chair of Keep Nassau Beautiful, a nonprofit with a focus on environmentalism, sustainability, and beautification.
She, her husband, and one-year-old son Brooklyn live in downtown Fernandina Beach.
For more information about the pageant go to https://www.facebook.com/profile.php?id=100063651576073
***
Go Green Then Go Where? If Joe Biden and the green loons that control him are successful and eliminate fossil fuels forcing us all to drive electric cars, how will we get where we want to go?
According to the Federal Highway Administration, 94 percent of all U.S roads are paved with asphalt, a petroleum product. Once that runs out how will these idiots build roads? And how are we supposed to charge the batteries in all those electric cars, that are currently charged by coal, petroleum and natural gas fired power plants?
Oh, we'll also lose a few other petroleum items that these green twits think come from the Tooth Fairy including the sheathing on electric wiring and cell phones, ink, paint, IV bags, catheters, pill casings, plastic bottles and bags, ball point pens, perfume, floor wax, roofing, antifreeze, shampoo, heart valves, ammonia, jet fuel, hand lotion, golf balls, fertilizers, panty hose, caulking, motor oil, antiseptics, tires, and even bubble gum and much more.
Biden is an empty vessel and spews whatever nonsense he's told to, while the green puppets and ventriloquists behind the draperies have the combined IQ of loopy New York Congresswoman Alexandria Ocasio Cortez who has never had a coherent thought
***
Election Day Reminder: Tuesday, November 8, a little more than three weeks from now, is election day and an opportunity to take out the trash locally and nationally.
Locally there are two candidates running for the Fernandina Beach City Commission that if successful can end the two-man rule of Chip (Commissioner Ross) and Dale (City Manager Martin).
A keen observer of all things relevant within the city and a fellow who knows more than most tells me: "I've had lengthy conversations with both Darron Ayscue and Dr. James Anton and these guys have the right approach—control and accountability, which is sorely needed. If either Bean or Sturges aligns with them, the Chip & Dale era will come to an end."
He added that this duo supports the My Fernandina concept as a way to benefit from the area's ever-growing tourist trade….by getting visitors to help pay for preserving public assets, not just we locals.
"Let's get sanity and discipline driving city hall, not I-want-I-get," he added
The writer who identifies as "Amazed Taxpayer" signed off saying: "When we moved here more than 15 years ago, one of the first things I noticed was all the brand-new vehicles city employees were driving. Now, we moved here from Fairfax, Virginia, one of the wealthiest counties in the country, and city/county vehicles there were not all just off the lot.
"So, I concluded that this little town was pretty extravagant….and that observation still applies all these years later. "Give 'em whatever they want—money no object" was then, and is now, the law of the land. Why do residents put up with that?"
A couple of weeks ago the candidates gathered at city hall 's commission chambers for a forum without candidate Ayscue, who was pulling an all-nighter at the Fire Station where he's employed. Publicly avowed socialist Ron Sapp, who for reasons unknown was allowed to introduce the group, said Firefighter Ayscue wasn't attending the event, never explaining that he was on duty protecting the folks in attendance.
During that session Dr. James Antun who is running against the pompous blowhard California transplant, Mike "Left Coast" Lednovich, expertly explained how he would approach a variety of issues facing the city with public-private partnerships and called for an audit of the controversial building/permitting fee processes. Meanwhile Lednovich blathered on incoherently about "customer service" and suggested a survey, apparently forgetting the Chamber of Commerce survey that had folks loudly protesting in front of city hall, waving signs, and telling the city and Lednovich that their current policies stink.
Lednovich came across as a spittle-spewing, anti-property rights activist proudly proclaiming he's opposed every residential development project proposed since Jean Ribault sailed here in 1562. Dr. Antun offered well thought out, reasoned and deliberate proposals, an indication of the representation he will offer as a Commissioner. We'd be lucky to have him.
All seven candidates for the two seats on the Fernandina Beach City Commission have been invited to a another one-hour forum tonight, Friday, Oct. 14 from 6-7 pm at city hall.
In case readers missed it previously I'm posting a photo here of Commissioner and current Mayor "Left Coast" Lednovich proudly displaying his support for the dangerous, violent, and fraudulent Black Lives Matter organization as he parades through downtown Fernandina Beach. He's pictured here wearing a Fernandina Beach Police Department cap despite not being a cop. He's also wearing a red clown nose, but that's understandable.
While spearheading a beach smoking ban saying smokers "violate my rights" Lednovich remained silent about BLM victim's rights as that group conducted violent riots, looting, burning and assaults across the nation. Instead, he marched proudly down Centre Street displaying his BLM sandwich board. It apparently didn't bother the clueless mayor that BLM figures, including co-founder and admitted Marxist Patrisse Cullors, conducted dealings such as buying a $6 million California mansion, thus validating the fact that BLM is also a massive scam.
Read Dave Scott's Blog regularly
---
Republished with the author's permission. Read The Dave Scott Blog– subscribe Free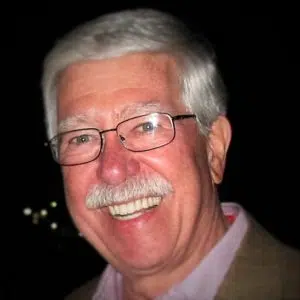 ---
The views and opinions expressed in this commentary are those of the author and do not necessarily reflect the official position of Citizens Journal Florida.