Opinion
Ken Timmerman's
Threat Watchwww.kentimmerman.com, 12-9-22

I was appalled to hear that President Biden had released Russian arms dealer Victor Bout, an accomplice to mass murderers (especially in Africa) and armorer of the Taliban, in exchange for basketball player Brittney Griner, who doesn't think folks should be singing our national anthem before pro games. Meanwhile, former US Marine Paul Whelan gets left behind.

Having been a hostage myself, I am happy that Ms. Griner has found her freedom again, and hope that the year she spent in a Russian prison has taught her the price of that freedom. (Hint: it's not free). You can read about my own experience as a hostage in Lebanon in my new memoir, And the Rest is History.

But this exchange begs the question: why in the world Victor Bout? A Russian arrested for jay-walking, sure. But Victor Bout? As several former and current federal agents who know quite a bit about the jailed Russian arms dealer told me: this guy is going back to work tomorrow.

Putin called him home so he can resume his arms care-package delivery service, this time most likely to expedite drones and ammo from China and Iran so Russians can kill more Ukrainians.

As for Ms. Griner, if you are not familiar with her professional career, she was selected for her second Olympics in 2021, helping to win the gold medal as a member of Team USA (despite really really hating the national anthem). This was after playing off-season for Zhejaian Golden Bulls in China ( 2013-2014), and for five years with UMMC Ekaterinburg, Russia (2014-2019).

This disgraceful and disproportionate exchange gives a prod to dictators around the world: capture Americans right now, for any reason — just in case you need them as hostages later. Team Biden will give you whatever you want.

I comment on this and other geopolitical issues around the globe on my weekly segment on Prophecy Today.You can listen live in the Jacksonville/Fernandina Beach area at 1:05 PM on Saturday at 104.9 FM, 550AM, or by using the WAY Radio app. In St. Augustine, tune in at 96.5 FM or 1420 AM.If you miss the show live, you can listen to the podcast version at prophecytoday[dot]com (it's in the lower right-hand corner of the page).

Yours in freedom,

Ken

PS: If you would like to send this email to a friend, please use the forward button below. If you send it to a lib, they could unsubscribe you without you knowing….!

Ken Timmerman's 12th book of non-fiction, AND THE REST IS HISTORY: Tales of Hostages, Arms Dealers, Dirty Tricks, and Spies, is now available from PostHill Press.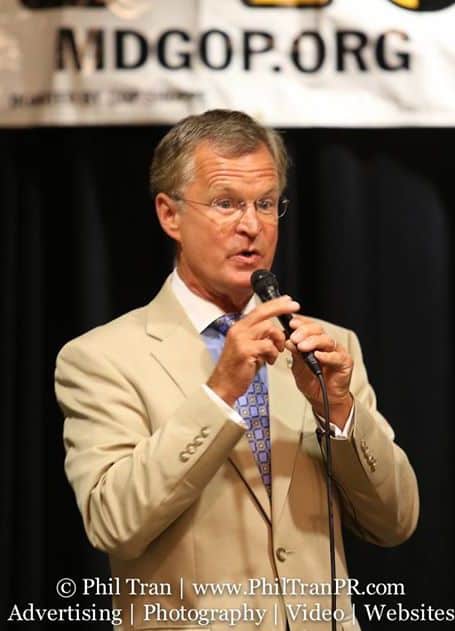 AND THE REST IS HISTORY can be ordered directly from Amazon by clicking here or by viewing my author's page, here.

– Republican nominee for Congress, Maryland District 8 (2012)
– National Security and Foreign Policy Advisory Board, Trump for President 2016
– President & CEO, Foundation for Democracy in Iran, www.iran.org
– Nobel Peace Prize nominee, 2006
Cell: 301-675-7922
Follow me on Twitter @kentimmerman
#TheElectionHeist
Facebook: ken timmerman
Reply to: [email protected]
Website: kentimmerman.com

ShareTweetForwardShare
Copyright © 2022 Middle East Data Project, Inc., All rights reserved.


Our mailing address is:
Middle East Data Project, Inc.861306 N Hampton Club Way, Fernandina Beach, Fl 32034
Add us to your address book

---
The views and opinions expressed in this commentary are those of the author and do not necessarily reflect the official position of Citizens Journal Florida.