Opinion
By Deb Boelkes, 5-19-23
A few of you have reached out about the results of the Jacksonville Mayoral election (and the Duval County Commissioner election) earlier this week. Some of you suggested—given the disastrous mayoral race results—perhaps it's time for Duval County GOP Chair, Dean Black, to be removed from the GOP Chairmanship. Of course, most of you on this distribution list don't reside in Duval County, so there isn't much we Nassau Countians can do about it aside from being aware of the fact that Mr. Black is acting in two roles: (1) State House Rep for District 15 AND (2) Duval GOP Chair. Might this be a bit too much to manage all at one time, especially during the very active State Legislative session?
The good news is—despite the questionable efforts I mentioned before about Black and William Stafford Jones—Conservative Republican Mike Gay won for JAX City Council District 2 against Republican Lindsay Brock, and Republican Chris Miller (Congressman's Rutherford's Congressional District Director) won the open race for JAX City Council At-large Group 5 against Democrat Charles Garrison in the May 16th run-off.
The disastrous news is that the Mayoral "underdog", Democrat Donna Deegan, won the Jacksonville race against Republican Daniel Davis. It's especially concerning given Jacksonville was the largest city in the country with a GOP mayor and Davis supposedly had the backing of DeSantis (who, when he ran for Governor in November, captured the Duval County vote by 12%). So, what happened??
Regarding Black: For those of you who attended the We the People republican primary candidate forum for State House Representative (back on July 19, 2022) when Dean Black ran against Emily Nunez, you may recall that Nunez claimed Black was responsible for Duval turning blue once before. Black subsequently accused Nunez of attacking his volunteers, and he never acknowledged the falsities of, or apologized for, the despicable smear campaign he ran against her.
FYI….I later discovered a political consultant for Black's 2022 State House race was Tim Baker of Data Targeting and Bold City Strategic Group. Tim Baker, BTW, collaborated on the Lenny Curry Mayoral race in 2015 https://floridapolitics.com/archives/277018-desantis-baker/ and he took a senior leader leadership role in the DeSantis' 2018 campaign for Governor in the final weeks of the race [You may recall that DeSantis won by the slimmest of margins that year]. Baker later agreed to testify in the JAX City Council JEA probe. https://www.jaxdailyrecord.com/news/2020/aug/04/former-curry-political-consultant-tim-baker-agrees-to-testify-in-city-council-jea-probe/ …and FWIW, rumor has it that Tim Baker is also a partner of multi-PAC chair William Stafford Jones. https://news.wjct.org/first-coast/2022-02-11/more-than-a-half-million-dollars-dumped-into-jacksonville-council-race
Back to the JAX mayoral race: Tim Baker managed the Dan Davis campaign (the establishment pick for Mayor). During the primary, the Davis camp became involved in the now all too familiar negative campaign tactics—which apparently succeeded in turning off many supporters of the other republican candidates (listen to the attached Black audio response about negative campaigning to REC membership- download:
Dan Davis obviously went on to the general election, and yet again leveraged negative campaign tactics. Meanwhile, various former candidates and elected officials (on the receiving end of such negative tactics) publicly endorsed Donna Deegan [i.e. Scott Wilson (Former City Council President) , Anna Brousche (Former City Council President), Ellen Glasser (Former mayor of Atlantic Beach) and Randy Defoor (sitting councilwoman who fired Baker for his involvement in JEA sale), etc.] https://www.donnaformayor.com/updates/bipartisan-group-of-former-jacksonville-city-council-members-endorsed-donna-deegan-for-mayor.
For whatever reason, Davis chose not to show up to a televised debate and some grassroots events where Donna did show up. In the end, Duval Republicans closed Election Day with a 7,000 vote advantage over Democrats, yet Davis lost by 9000 votes, even though he also spent $8M compared to Deegan's $2M.
Oh….and by the way, FL HB991 (mentioned as soooo important in Black's attached audio file) called the Defamation, False Light, and Unauthorized Publication of Name or Likenesses bill never made it out of the Judiciary Committee by the close of session on 5/5/23.
Things just get curiouser and curiouser.
Deb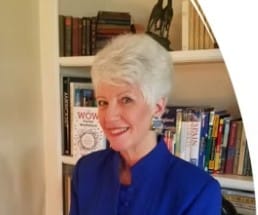 Deb Boelkes
Founder, Business World Rising, LLC
Keynote Speaker and award-winning Author of:
Strong Suit: Leadership Success Secrets from Women on Top
Women on Top: What's Keeping You From Executive Leadership?
The WOW Factor Workplace: How to Create a Best Place to Work Culture
Heartfelt Leadership: How to Capture the Top Spot and Keep on Soaring
Office: 904-310-9602
Mobile: 949-394-3590
Email: [email protected]
DebBoelkes.com || BusinessWorldRising.com || HeartfeltLeadership.com
Success just got easier ®
---
The views expressed in this commentary are those of the author and do not necessarily reflect the official position of Citizens Journal Florida.