Opinion
By Dave Scott, 1-13-23
If you are a TCU fan or a Texan who wants to erase the ugly memory of Monday night's, 65-7, national football college championship drubbing of the Horned Frogs by Georgia and have your spirits restored, then pick up a copy of the late Dan Jenkins' 1981 book "Baja Oklahoma".
Reading TCU graduate Jenkins' book will revive old memories when the Southwest Conference existed….memories that have been buried and are now needed to help drown the sorrow of the Monday, January 8 humiliating pasting and get Frog fans smiling again.
I watched the game with a group that included friend Art, a fanatical Bulldog fan and Georgia graduate, who was exhausted from bellowing his familiar "GO,GO,GO!" refrain by the end of the second quarter. By then the Dawgs were gone and so was Art's voice and any concern he had about a Georgia loss.
In his book, TCU's fate is even worse than this past Monday's pounding as Jenkins has his Horned Frogs being beaten, 85-0, by the hated Texas Longhorns. Reflecting on TCU's awfulness in those days Jenkins once said in an interview: "I think TCU ought to get on probation. Then at least we'll know they're trying."
Jenkins authored numerous works and over 500 articles for Sports Illustrated. In 1972, he wrote his first novel, "Semi-Tough". It was followed by many others including "Dead Solid Perfect" about golf. Both were made into movies as was "Baja Oklahoma."
My favorite is the hilarious "Baja Oklahoma" where most of the action takes place in a fictional Fort Worth bar called Herb's Café. Herb's fortyish bartender, Juanita, is a frustrated country-western song writer and singer. Life hasn't dealt Juanita and most of Herb's regulars a full deck. They range from retirees, bankers, and oilmen to gas station attendants, ranchers, and plumbers.  They all know each other, they all possess distinctive quirks, and they all have three things in common – a love of longnecks, chicken fried steak, and TCU's hapless Horned Frogs.
In fact, I know most of these folks today, they go by different names and have different backgrounds. The one thing they have in common is the fact they're nothing if not eccentric. My real life dive-bar hereabouts is PJD's Beer & Wine Garden, where the proprietor, Pajama Dave, sports pajamas 24-hours a day and puts a whole new blush on the word "quirky." It's a setting for a book waiting to be written and a movie waiting to be filmed.
PJD's regulars are much like those at Herb's Café, where Shorty announced that he drank Lone Star beer starting at breakfast offering the convincing argument that "the best cure for a hangover was getting drunk again."
This hilarious book is chauvinistic, crude, woke-poking sexist, and fun, populated with a comical group of patrons and the kind of barkeep that rates a 10 on a bartender scorecard.
One of Herb's younger women regulars is described as: "A steel-bellied airhead with a butt like a baby robin, a frightening set of homegrown jugs, and a stomach flatter than the stainless-steel door to the safety deposit boxes." Sexist? Sure, but laugh-out-loud funny.
I read this book in the early 80's and found it more than amusing. It's a cure for homesick Texans as well as a reference book. To this day, some 40 years later, I still recall the book's ten stages of drunkenness — from "Witty & Charming Part 1" (#1) "Invisible" (#9) and "Bulletproof " (#10). My favorite is #7, "Crank up the Enola Gay!" Look it up.
OK, here's all 10 stages:
Witty & Charming Part I
Rich and Powerful
Benevolent
Clairvoyant
Screw Dinner
Patriotic
Crank up the Enola Gay
Witty & Charming, Part II
Invisible
Bulletproof
Reading the book may not erase the memory of the humiliating TCU loss but mournful fans will feel better knowing that they're not alone in their misery as somewhere in Fort Worth, Texas there's a honky-tonk called Herb's Café where a support group is hoisting ice cold longnecks and looking ahead to next year.
---
Republished with the author's permission. Read The Dave Scott Blog– subscribe Free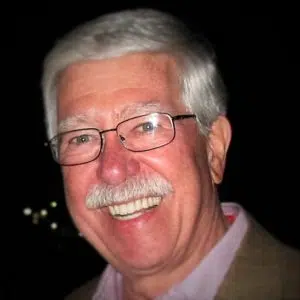 ---
The views and opinions expressed in this commentary are those of the author and do not necessarily reflect the official position of Citizens Journal Florida.