Opinion
By Ken Timmerman, Threat Watch, www.kentimmerman.com, 2-9-22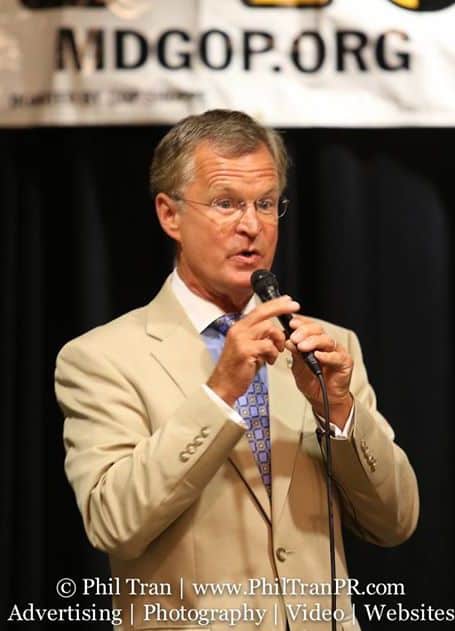 Last week it was the Chinese balloon. This week, North Korea's rocket man paraded a dozen Hwasong-17 intercontinental ballistic missiles through the streets of Pyongyang, in a clear threat to the United States.

This isn't the first time, of course, that little rocket man has shown off missiles and nukes. But what's significant about this time is that each Hwasong-17 can carry four nuclear warheads, and the United States has just 44 ground-based ballistic missile interceptors based in California and Alaska to take them out.

Remember, the whole rational for that tiny interceptor force was to eliminate the 'ones-y twos-y" threat of North Korean missiles. Now they've got an arsenal, and it is growing, and we are doing nothing about it.

South Korean President Yoon Suk Yeol was paying attention, even if our leaders were not. Watching the rapid growth of North Korea's nuclear capabilities, he said last month that it could prompt his country to "introduce tactical nuclear weapons or build them on our own…If that's the case, we can have our own nuclear weapons pretty quickly, given our scientific and technological capabilities."No kidding.

We also learned this week that the chairman of the Joint Chiefs of Staff, General Mark Milley (Mee-Lee), tried calling his Chinese counter-parts on the "hot line" after a USAF F-22 shot down the Chinese weather balloon off the coast of North Carolina, but the Chinese never picked up the phone. Instead, they just hectored Team Biden with public invectives.

To demonstrate to the world that the US was "serious" about defending our national territory, the Air Force test-fired a Minuteman III ICBM this week, sending it 4,200 miles from the Vandenberg Space Force Base in California out into the Pacific. The idea, of course, was to demonstrate the "redundancy and reliability of our strategic deterrence systems," a Pentagon spokesperson said. But as I argue this week in my segment on geopolitics on Prophecy Today, it was more a demonstration of the "old think" that still lives in the Pentagon. They are stuck in MAD (Mutually-Assured-Destruction), and seem to be walking very quickly in that direction with both Russia and China.

Listen live to my commentary at 1:05 PM on Saturday on 104.9 FM in Jacksonville or the Jacksonville Way Radio app. If you miss it, you can listen to the podcast at anytime by following this link to Prophecy Today Weekend.

Yours in freedom, Ken PS: For those of you in Montgomery County, MD, I spoke last week at the Mission BBQ in Germantown, hosted by the Montgomery County Republican Women's Federation.

Ken Timmerman's 12th book of non-fiction, AND THE REST IS HISTORY: Tales of Hostages, Arms Dealers, Dirty Tricks, and Spies, is now available from PostHill Press.

AND THE REST IS HISTORY can be ordered directly from Amazon by clicking here or by viewing my author's page, here.

– Republican nominee for Congress, Maryland District 8 (2012)
– National Security and Foreign Policy Advisory Board, Trump for President 2016
– President & CEO, Foundation for Democracy in Iran, www.iran.org
– Nobel Peace Prize nominee, 2006
Cell: 301-675-7922
Follow me on Twitter @kentimmerman
#TheElectionHeist
Facebook: ken timmerman
Reply to: [email protected]
Website: kentimmerman.com

Copyright © 2023 Middle East Data Project, Inc., All rights reserved.
You are receiving this email because you signed up to receive automatic updates from me. If you no longer wish to receive these emails, please reply to this message by placing "Unsubscribe" in the Subject line.

Our mailing address is:
Middle East Data Project, Inc. 861306 N Hampton Club Way, Fernandina Beach, Fl 32034

---
The views and opinions expressed in this commentary are those of the author and do not necessarily reflect the official position of Citizens Journal Florida.