Opinion
By Dave Scott, 3-24-23
Colleen Angel, the owner of Fernandina Beach's immodestly named "Amelia's Best Barbershop," is being told by the city of Fernandina that she's the one who'll be "taking a haircut" if she insists on putting any kind of seating in the parking lot or interior of her Hillbilly Hot Dog eatery and adds signs advertising her business.
Ms. Angel's' barbershop is at 1951 South 8th Street while her Hillbilly Hotdog joint is a few blocks away at 401 South 8th Street.
The Hillbilly Hotdog joint boasts a food truck in the parking lot and retail space inside, but no seating for customers or employees in or out.
The city is extorting Ms. Angel up to $500 per seat, the price of the town's per seat capacity/impact fee shakedown rate. The city says she either pays up or her customers eat standing up inside and out. "Katie bar the door" if the city's code enforcement thugs catch someone sitting down eating a hot dog.
Ms. Angel put a wooden picnic table in the parking lot where she parks her hot dog food wagon kitchen. She told the city that the table was for her employees to sit during breaks, not for customers. The city doesn't care. That'll be $4,000 or $500 per seat thank you. And since it accommodates eight 24-inch seats the city's extortion department goons would stop by at least once a week to ensure nobody was using it, explained Ms. Angel while cutting my hair recently. "I finally sold it for a buck to the tattoo parlor next door," she said.
She sells her hot dogs for prices ranging from $5 to $18 depending what's on them and the sides. So she'd have to sell more than 800 $5 hot dogs to pay the city's coercion rate and pay for the picnic table seating and that's before any markup and her overhead.
She's also had a kerfuffle with the city over the banner she put up advertising her hot dog joint's opening in January. She was told the banner could only stay up a month announcing the opening, then it had to come down. Traffic along 8th Street doesn't knew she's there unless they're looking for the place.
I haven't talked to a single Fernandina Beach business owner who has anything good to say about the city and it treatment of local business owners. Just the opposite. These bumbling bureaucrats throw up barrier after barrier designed to trip up local entrepreneurs. Then they pick their pockets to hire more thieves, seek bigger offices for their bloated staffs, buy new vehicles or any other shiny object that strikes their fancy. They have no idea or do they care that the people they're plundering are the same ones they're supposed to be working for and pay their salaries. Ms. Angel is no exception, In fact she's one of the few not afraid to speak up despite the city's repeated intimidation efforts attempting to prevent her from succeeding. What do these city employee tell their neighbors or family members they do for a living? Are they the least bit embarrassed or ashamed?
Local conservative activists Pat Keogh and Glen Stettler wrote about the perils of Ms. Angel in a March 10 and March 22 News Leader opinion editorial describing the put upon entrepreneur while explaining that the city's goons act without regard for the well-being of its residents and calling the city a "criminal enterprise." The critical duo and I have consistently called for state intervention to put an end to the harassment and shakedowns.
Pompous gasbag Commissioner Chip Ross had a piece on the same News Leader page March 22 defending the city extortionists. In it he says that those folks publicly criticizing the city's strongarm tactics are the crooks and should stop. He says the city's paid consultants tell them what they are doing is perfectly OK. Pay them enough I suppose, and they'll say whatever you want them to say. He adds that he sent all articles he finds offensive to a laundry list of state and federal agencies including the FBI.
In the meantime, Ms. Angel runs her hair cutting and hot dog business in spite of the city's pricy roadblocks. It's not easy for her as she's a single mom raising two teenagers, so there's not a lot of extra cash laying around.
Call her for a haircut at 904/540-9109 and at 904/432-7627 to order a few dogs to go.
***
Speaking Of Outrageous City Officials: My pajama-clad eccentric good friend Dave Voorhees, owner of PJD's Beer & Wine Garden at South 2nd Street, tells me that City Commissioner Chip Ross stopped him on the street the other day and asked: "Has your friend Dave Scott been contacted by the FBI yet?
The Commissioner didn't explain to Dave why the FBI may want to contact me, and Dave didn't ask. However, as mentioned above Ross has contacted the FBI and suggested or asked that they contact me Pat Keogh and Glen Stettler, two other fierce critics of the city. I'm assuming our alleged crime is criticizing the inept and corrupt city government and pompous gasbags like Ross. 'Roundup the usual suspects," Ross bellows.
I've looked but so far our "Wanted" posters are still not appearing at the post office or online that I'm aware of. Maybe their agents are too busy trying to throw road blocks in front of Donald Trump's run for office, investigating the PTA's "domestic terrorists", looking for more phony baloney charges to file against the January 6 crowd, etc.
***
Speaking Of Chip Ross: A couple weeks ago I listed brief profiles of the folks each Fernandina Beach City Commissioner appointed to the committee to aid in the search for a new city manager. I listed Chips Ross's selection as a "Democrat activist." I was mistaken. And I got an earful about it from both the commissioner and his wife, Faith. They blasted me for calling their selection a Democrat. This time they were right, in fact as far right as the individual that Ross actually appointed. Following is the background summary that Ross's appointee, Margaret Davis, provided to set me straight:
"Here is a brief description of my relevant background to assist in countering Dave Scott's erroneous description of me," wrote Ms. Davis. "I have included several things that highlight the depth of my GOP beliefs and roots as well as my educational and professional highlights because my fiscal conservativism has always been core to my path since high school. George Mason University's economics program is known for being one of the most free market curricula and I really want to show how inaccurate Mr. Scott's description of me is.
The material I received adds that Ms. Davis is a registered and active Republican. After earning her Ph.D. in Economics from George Mason University, she served as legislative aide and chief economist for U. S. Senator Phil Gramm (R-TX) where she helped him champion fiscally conservative and free-market policies." Impressive.
OK, I admit, I was sloppy in my reporting and was wrong in mislabeling Ms. Davis. Sorry ma'am. That leaves one big question unanswered. How did a lady with such impressive credentials get mixed up with a scoundrel like Ross?
***
Pornography & Schools: During a briefing earlier this month Governor Ron DeSantis didn't just rhetorically defend Florida's measures to remove pornographic material from schools. He actually showed what was being removed on live television. That forced the news organizations that have criticized him to have to cut their feeds.
If I linked to the same material Governor DeSantis demands be removed for our elementary schools I could be accused of distributing pornographic materials, that's how disgustingly graphic the material is the governor warned parents about and demanded be removed from Florida elementary schools.
What better way for DeSantis to make his point than that? If this garbage can't be shown to adults on television, why should it be available to kids in schools? Where do the media go now? The only option they have left is to defend the pornographic materials shown by DeSantis or admit that he's right.
And he is right. Despite what all the left-wing freaks out there preach, there is no justification for publicly funded pornography for children in schools, ever! That such a thing is controversial shows how truly deranged Democrats have become. Do you trust these people with your children? I know I wouldn't.
***
Tours Of Duty In Iraq, Afghanistan & Jacksonville: A friend I have a beer with occasionally operates heavy and intricate equipment used in the paving of roads. His job takes him to a variety of neighborhoods, some not too friendly. This normally good natured and muscular young man served tours with the U.S. Army in both Iraq and Afghanistan, where he describes being targeted and shot at three times. However, while performing his job with the company contracted to manage the paving operations in Jacksonville, he has so far counted being shot at least five times he is aware of.
I've lived on Amelia Island for a number of years and rarely travel into Jacksonville because I consider it a dangerous city as well as one with few attractions worth visiting. It's reputation as the crime capital of Florida is well-earned. Just look at the evening news any night of the week. The lead stories invariably revolve around the latest shooting, carjacking, robbery, etc.
***
Speaking Of Dangerous Cities: The Wall Street Journal reports that San Francisco Mayor London Breed, last July cut $120 million from police and sheriff department budgets. Four hundred police officers were let go. No surprise, the paper says that looting and crime took off. Last month Ms. Breed asked for a budget supplement to "help fund police overtime caused by the severe police staffing shortage." How stupid are folks living in San Francisco that they keep voting for these idiots and then whine about the results?
***
Iraq 20 Years Later: Local author and national columnist and commentator Ken Timmerman reminds us that this is the 20th anniversary of the invasion of Iraq. His column in Front Page Magazine on the subject can be found at https://www.frontpagemag.com/the-gulf-war-20-years-later/.
***
Educational Opportunity: Jack Knocke, Executive Director of the Nassau County chapter of Concerned Citizens Defending Freedom (CCDF), says his group is offering a free online course called Biblical Citizenship. It begins Monday, March 27 at 6 pm.
Knocke, says: "I can tell you from personal experience that this is one of the most impactful series of classes that you will ever see. Rick Green, David Barton, and Kirk Cameron are captivating presenters giving you a rare look into our founding documents, biblical influences, patriot pastors, and what it takes to preserve and protect our country. The knowledge gained through this course is key to restoring values, protecting our community, and saving our country."
See a video trailer at https://vimeo.com/495072605 and Click here to register https://www.patriotacademy.com/coach/register/5933
---
Republished with the author's permission. Read The Dave Scott Blog– subscribe Free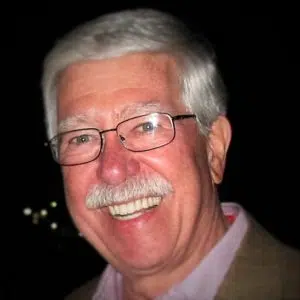 ---
The views expressed in this commentary are those of the author and do not necessarily reflect the official position of Citizens Journal Florida.