Opinion
By Dave Scott
6-17-22
Do Something! Anything! Why isn't our 4th District Republican Congressman John Rutherford holding press conferences at the Jacksonville Airport every time one of the Biden Expresses flies in there loaded with illegal aliens from Texas that are then bussed to who knows where?
When I wrote about these flights last August Congressman Rutherford told me he couldn't do anything about them because the GOP was in the minority. That's not good enough.
Governor Ron DeSantis is fed up and is taking action. Our popular governor intends to formally approve a bill that will reroute illegal migrants to left-leaning states, including President Joe Biden's Delaware, along with sanctuary states. He's also targeting contractors that transport the illegals.
"I'm gonna sign a bill very soon. It will be effective July 1. The contractors are gonna get penalized if they dump illegal aliens in Florida from the border," said DeSantis on Thursday.
Under the DeSantis plan, Florida will soon have the resources to redirect illegal migrants crossing the U.S-Mexico border via large caravans to "places like Delaware and other sanctuary states."
Why don't Congressman Rutherford and Senators Marco Rubio and Rick Scott get together with DeSantis and call a press conference at the airport and explain how they're jointly going to fix this Biden-created disaster?
DeSantis pulls no punches when discussing Biden's open border policy. "There's a massive caravan that's coming towards the southern border right now. And what is Biden doing? He's fumbling around on late-night TV shows, and he needs to get in the game here, and he needs to defend our country's sovereignty because that's gonna absolutely get overwhelmed — not just Texas — but it's gonna overwhelm a lot of other communities throughout the United States of America," DeSantis continued.
"Now, this is the worst it's ever been, and the result is you have fentanyl pouring into this country. You've got sex trafficking, you've got all kinds of really, really bad stuff," DeSantis said.
"That would not happen if you didn't have the border open and this stuff pouring in in record numbers," added DeSantis, while characterizing Biden's policies as "destructive."
"We have a responsibility to be fighting back," said DeSantis.
If you have children or teach in Nassau County you already know how this illegal invasion is negatively impacting our schools. The schools don't have enough foreign language teachers and the English-speaking kids are getting short changed because of the alien kids crowding into the classrooms. I've heard horror stories from parents and teachers. Not only are our kids suffering but local tax payers are getting hosed.
It's time our elected officials besides Governor DeSantis stepped up and did something besides telling us to wait until November.
***
Things I wish I'd said: "I have been referring to 'the January 6 hearings,' but will in future use the more accurate term 'Democratic National Committee Telethon.'" – Ann Coulter.
***
Guilt By Association: I'm almost embarrassed to mention to folks that I was once a member of the mainstream media for fear of being associated with the irrelevant and disgraceful crowd that now claim to be legitimate "newsgatherers."
I was a daily newspaper reporter many years ago when injecting an opinion, omitting facts, or popping altered quotes into a news article to slant the story were offenses that quickly resulted in you joining the ranks of the unemployed.
Today it appears it's just the opposite.
A once highly respected news gathering organization that has lost all credibility is the Associated Press. There's no longer anything admirable about the AP. Based on its recent record nothing this organization reports can any longer be accepted as fact. Its reporting is sloppy, inaccurate, and biased.
Earlier this week for example an AP story out of Miami "reported" about Democrats attempting to purchase Spanish-language radio stations in Florida, a move not popular among the conservative Cuban community there.
The AP claimed it interviewed Miami Radio Host Marie Flores on Wednesday, June 8, and quoted her in the article. The problem is that Ms. Flores has been dead for two years.
Intentional blunders like this one are a major reason Americans can't trust the legacy media. Where are the editors? It would have taken less than five minutes to look up Flores and realize she is dead, but an editor didn't take the time to do so before publishing the article. Why are the reporter and editor still employed at the AP?
The biased mainstream media are outraged about the possible Supreme Court decision to overturn Roe vs. Wade and provide daily coverage of protests in front of the justices' homes. But they ignore the fact the protests are illegal and the attempted assassination of Justice Brett Kavanaugh. During last Sunday's news programs not a single network, other than FOX, mentioned a word about the arrest of an armed lunatic who admitted he came from California to kill Kavanaugh. The media continue to keep making themselves irrelevant and disgraceful.
***
These are excerpts from infamous local Blogger Dave Scott's weekly edition. Read the whole thing HERE, which also includes guest writer Dr. Gerald (Jerry) Decker's "Are escalating taxes sinking our island paradise?" and more.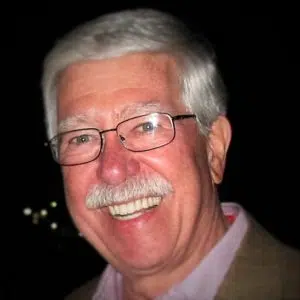 http://www.davescottblog.com/about/
---
The views and opinions expressed in this commentary are those of the author and do not necessarily reflect the official position of Citizens Journal Florida.