Opinion
By Dave Scott, 8-25-23

Batten Down The Hatches Sailor Jack, It's Possible There Could Be A Tsunami Of Insanity Headed In Your Direction
Cracker Jack has been a staple at baseball parks since their introduction in 1896, some 126 years ago.
The lyrics to the 1908 song "Take Me Out to the Ball Game" immortalized the brand with its "Buy me some peanuts and Cracker Jack…" lyrics still being sung at games all across America today.
When the song became 1908's biggest hit, nobody was more surprised than the guys at Cracker Jack. Without lifting a finger, they'd become the beneficiaries of one of the greatest pro bono marketing campaigns in American history.
It wasn't until 1918, that the familiar, patriotic Cracker Jack box debuted, featuring the fictional faces of the company—a sailor boy named Jack and his mutt Bingo. It's undergone numerous variations over the years.
In 2022 PepsiCo, the large food, snack, and beverage conglomerate that now owns the brand, began marketing the product with another label called "Cracker Jill", designed to acknowledge female athletes and cater to female sports fans.
I was introduced to the "Cracker Jill" brand when friend Ken Fisher, who knows I'm an avid baseball fan, birthday-gifted me the traditional baseball stadium fare of peanuts, popcorn and "Cracker Jill." The "Cracker Jill" he says is the closest to the original "Cracker Jack" he could find in stores hereabouts.
The caramel coated peanuts and popcorn inside are still the same. But instead of "Sailor Jack," the package's original symbol, the "Cracker Jill" bag features an image of a young girl, flexing an arm muscle and wearing a sailor hat. The package says: "Celebrating Women in Sports."
I don't have an issue with that, I applaud it, particularly with the current attempt by crazed left-wing lunatics to obliterate women's sports, demanding that guys dressed like gals should compete against real women and invade the privacy of their locker rooms as well.
How silly and insane has it become? A story last week in Reduxx headlined, "Male Powerlifter Sets New Women's Record During 2023 Western Canadian Championship" indicates the Canadians have entered the Twilight Zone.
According to Reduxx, "Anne" Andres, a biological MAN, accumulated a total powerlifting score that was a record-shattering +440 pounds more than the next best female in the same class.
It was 1,317 pounds for Andres versus SuJan Gil's 854 pound total, setting both a Canadian women's national record and an unofficial women's world powerlifting record. (A "total" in powerlifting is the combined sum of the heaviest weights lifted for three events: squat, bench press, and deadlift.)
The girly-boy barely had to try that hard. In fact his total would have even placed him with the top-performing male powerlifters in the championship, had he participated in the men's category where he belonged.
In February, the Canadian Powerlifting Union released its "Trans Inclusion Policy," allowing transgender powerlifters to participate in the sex category of their choosing, regardless of hormone treatment, because of inclusiveness, confirming that their brains have never been exercised and are the weakest organs in their bodies.
Despite their good intentions Pepsi-Co executives should take a close look at what's happening over at Bud Light and Target and other retail brands and corporations and brace themselves.
How long before the whacko LGBTQ+ miniscule 0.01 percent of the population crowd will start demanding "Cracker Nonbinary, Cracker Transgender, Cracker Bisexual, Cracker Queer," etc. packaging? Imagine the images on the packaging! And the prizes inside the boxes? Good grief, the possibilities are incomprehensible and would test the creativity and endurance of the company's marketing and PR departments as long as the leftist oddballs keep cranking out new and more bizarre genders.
Here's an idea. How about "Cracker Cracker"? I think they'd sell big time, particularly in the Southern U.S., where "cracker" is no longer considered a derogatory slur directed towards rural whites, but used in a neutral context, particularly in reference to natives of Florida and Georgia.
I've read that the term "cracker" originated from the docks in Savannah in the 1700s. Sailors aboard the ships unloading their cargo onto the wagons pulled by large teams of mules were so impressed with the wagon drivers' skills "cracking" their whips over the mule teams heads to get them moving they called them "crackers" and the term stuck.
I can picture bags of "Cracker Cracker" in rural American bars on racks next to jars of pickled eggs, and pickled pigs feet while "Rich Men North of Richmond" by Oliver Anthony https://www.youtube.com/watch?v=sqSA-SY5Hro and John Rich's "I'm Offended" https://musicmayhemmagazine.com/john-rich-releases-new-song-im-offended-from-politically-charged-new-album-the-country-truth/ are blaring on the jukebox.
***
Speaking Of Baseball: Despite what the ignorant baseball suits say, the "pitch count" in baseball is not a measure that indicates whether a pitcher is tired or ineffective. It's an overrated and ineffective effort by management to attempt to protect their pricey pitching investments.
Before pitches were counted managers looked for physical signs like dropping the arm and getting pitches up. They also went to the mound and asked the pitcher how he was feeling.
Today pitchers are limited to 80 pitches if that many and most rarely go past the 6th inning. When a franchise is paying pitchers tens of millions of dollars annually the front office suits want to protect their investments. Limiting the number of pitches they can throw is the answer they say.
The astronomical pitch count in a July 2, 1963, game today would have resulted in both managers (Bobby Bragan of the Braves and Alvin Dark of the Giants) and both general managers being fired.
Legendary Hall of Fame pitchers Warren Spahn (42) of the Milwaukee Braves and Juan Marichal (25) of the San Francisco Giants both started and finished a 16-inning, 1-0, game that ended with a game-winning Willie Mays homer off Spahn in the 16th. In an interview years later Spahn said of all the pitches he ever threw that's the one he wishes he could recall. It was a screwball that didn't break. He said he knew it the instant he released it.
Lefthander Spahn threw 201 pitches in that game while righthander Marichal threw 227. Oh, there was also no such thing as a "designated hitter" in those days. Spahn came to bat six times and got one hit while Marichal went hitless in his six at bats.
Today both would have been yanked from what has been called "The greatest game ever pitched." A book by that name written by Jim Kaplan about the game and the two pitchers, was published in 2011.
"Pitching coaches love the pitch count", said the late Philadelphia Daily News sports columnist Bill Conlin. "It gives them something to do with their thumbs beside husking sunflower seeds and clicking a stopwatch to time a pitcher's stretch to the plate."
At the end of his career in 1965 the 45-year-old Spahn had won 363 games, the most of any lefthander in baseball history. Equally spectacular is that he completed 382 games. He did all of that despite losing three years to world War II where we was wounded as an infantryman fighting his way across the Bridge to Remagen and in the Battle of the Bulge. He won a Silver Star, a Purple Heart, and was awarded a battlefield commission.
By the end of his career in 1975 Marichal had won 243 games and tossed 244 complete games.
The Atlanta Braves, the major league's best overall team this season, has only one pitcher on its entire staff that has recorded a complete game. Some teams don't have a single pitcher who has completed a nine-inning game.
***
The Suicide Of Baseball: The empty suits that run baseball are doing their best to kill the national pastime.
Stupid changes to the game like pitch counts, clocks, the designated hitter, the ghost runner, eliminating the shift, interleague play, and other obscene modifications aren't attracting young fans, they're alienating older hard core devotees.
Crazy stunts like the one the Dodgers pulled by hosting a nasty group of sacrilegious loons last May don't appeal to baseball aficionados much less normal Americans, it alienates them.
This past May the braindead dolts in the L.A. Dodgers front office, in an effort to offend as many fans as possible, decided to honor an obscene group of sacrilegious freaks that call themselves The Sisters of Perpetual Indulgence, a self-described "leading-edge Order of queer and trans nuns" known for mocking Christians, particularly Catholics.
There was no discernible or logical reason to invite such a depraved group other than to intentionally piss off Dodger fans and religious groups everywhere. And that they did. Even the Dodgers' star pitcher, Clayton Kershaw, publicly voiced his displeasure.
The stupid stunt drew the condemnation of numerous Catholic groups, including the Archdiocese of Los Angles. Thousands of angry demonstrators showed up at the stadium. Many carried placards with messages, including "Stop Anti-Catholic Hate," "Save Our Children," and "Bud Light the Dodgers."
If the event had been held in Brooklyn's Ebbets Field this depraved crowd wouldn't have escaped unharmed. The Brooklyn Bums' Irish and Italian Catholic fans, the local cops, and players on both teams wouldn't have been as polite as the L.A. crowd that just screamed angry epitaphs at the group of vile freaks. It's ironic that Los Angeles was named by Catholic missionaries in honor of Virgin Mary, "Lady of Angeles."
Baseball is changing and it is not for the benefit of the game or its fans.
***
Speaking Of The Dodgers: Chris Carter, creator of the "X-Files," a popular science fiction TV series that ran from 1992-2002, said that he named one of the show's two principal characters after Dodgers play-by-play announcer Vin Scully.
"You know, Vin Scully was always the voice of God. When I was growing up my mom would fall asleep with Vin Scully in her ear on the pillow," Carter recalled during a CNN interview a few years ago. "I can hear his voice. and I named (Gillian Anderson's character) Scully after him."
The two Scullys had something else in common. In the show, FBI agent Dana Scully always wore a small golden cross. The man she was named after was always a regular Mass-goer, who used his voice to, among other things, record a recitation of the rosary.
***
Straight Shooter: Former House Speaker Newt Gingrich (R-GA) explains current political issues more clearly and crisply than any other politician and most pundits. His brief commentary here clarifies the current political situation Despite these revelations many Democrats willingly and blindly follow their party's corrupt leaders over the cliff like lemmings. The insanity and ignorance of the left has reached a level that is incomprehensible. Here's what Newt has to say: https://gettr.com/post/p2odju16dbf
***
A Natural Disaster: My favorite Babylon Bee headline this week: "Hilary Makes Landfall, Destroying Over 30,000 Emails"
***
James L. Buckley (RIP): As a young man moving to upstate New York I registered to vote as a member of the Conservative Party in 1970 and happily cast my ballot for James L. Buckley, for the U.S. Senate seat once held by the late Robert F. Kennedy.
James, brother of the late conservative commentator William F. Buckley, defeated a Democrat and Republican for the seat.
I was reminded of Buckley's death recently by one of America's most admired and esteemed conservative authors, commentator and pundits, Neal Freeman, who was a friend and trusted associate of both Buckley brothers. Neal is a resident of Amelia Island.
Neal called James "an extraordinary man, the last of the "first generation fathers of the modern conservative movement." He wrote a tribute to him in July on the occasion of his 100th birthday at www.nationalreview.com/the-immortal-jim-buckley/
You should read it.
***
Millennium Mayhem: If you are a patient of any of the doctors at Millennium Physician Group located inside the former movie theater on South 14th Street maybe you are as confused as I am?
I've only been inside the place twice, once to drop a document off to be signed, then back to pick it up. I never went past the lobby.
However, they apparently want to stay in touch. I've been billed more than five times for $19.32 for a copayment I paid for a visit to their former practice at the local hospital. Millennium didn't care. They billed me via email and USPS repeatedly, finally wearing me down. I paid, but the notices continued. even after they cashed the check and it had cleared the bank.
Despite having driven by the place only a few times the past couple of months I am now getting notices for $15.00. I have no idea why they think I owe this other than they may have seen me drive by the place while visiting the the Europa Delicatessen, just down the mall from their location.
I can only imagine what their bill would be if I had actually walked back into their lobby. If there are others like me hereabouts then we all need visit this organization's billing department. After that the folks working there might need some medical attention.
It's time to find a new doctor. Any suggestions?
***
Comment Of The Month Award: If there was such a thing here as an award for "Comment of the Month" it would go to Caroline Adams for her thoughtful, probing and humorous words in last week's blog. If you haven't read it do so. I don't know the lady but I hope she finds time to add her two cents worth here more often.
---
Republished with the author's permission. Read The Dave Scott Blog– subscribe Free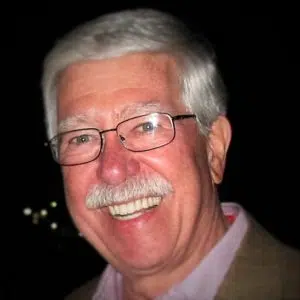 ---
The views expressed in this commentary are those of the author and do not necessarily reflect the official position of Citizens Journal Florida.