Opinion
By Dave Scott
8-19-22
Meanwhile Back At The Ranch: Dr. Gerald Decker, keen observer and analyst of all things strange going on at Fernandina Beach's city hall, offered a quick summary of why city taxes are increasing while the population stays relatively steady.
Dr. Decker, says some budgetary items just don't add up, and he should know as he boasts a doctorate in mathematics from the University of Chicago.
He says there are two issues that drive the excessive rise in property taxes, which are:
Massive growth in city staff, and
Pile of Impact Fees just sitting there.
Following are statistics compiled by the mathematically disposed observer and former member of the city's Marina Advisory Board.
Staff Growth
City staff headcount is now the highest it has ever been—272 personnel. The last time staff levels were this high was in 2010, peaking at 247. In recent years the headcount has been slightly over 200, falling below 200 in 2015 and 2016. Interestingly, during the pandemic, when everything essentially stopped, headcount actually leapfrogged well above 220.
Personnel whose salaries are paid using taxes is also at a historic high—183, up 23 from 2010, mostly in parks and recreation. During the 2010-2022 timeframe only one (unused and unequipped) park has been built on Simmons Road.
Now city population has, indeed, increased by some 1900, or 16%, during the last decade, so some reasonable increase in city personnel is warranted—but the magnitude actually working on our behalf does seem a bit much. What new services or facilities or governance has been implemented to justify that?
The second issue is the stagnant use of impact fees.
These fees are collected to provide new services and facilities required because of population growth. As we have seen, our population increase over the last decade is 16%. During the same period Nassau County grew at a 28% rate, with continued rapid growth at 3% per year—and is predicted by the Florida Bureau of Economic and Business Research to be the seventh fastest growing county in Florida.
The city seems a bit stagnant when compared to our home county. The uproar that accompanies any proposed new development in the city, and the overly expensive building fees being assessed, effectively discourage new construction—the city has a decidedly anti-development image.
But—the city has collected and sits on millions of dollars of impact fees. Since these fees are to support population growth (i.e., new development) and new development is seemingly discouraged, how can these funds ever be put to their intended use?
This is becoming a real problem, as the law requires that unused fees must be returned to those who paid them. Now that seems downright foolish—collect money, sit on it, then return it.
So, the challenge facing city government is serious—since you collected this money a proper way must be found to use it for the public good—time is passing, and something must be done.
"Finally, concludes Dr. Decker, "is this city commission, or the next one elected in November, up to handling these two most important issues?"
Citizens should contact their elected commissioners – all five of them – and tell them to start doing what they were elected to do – take the lead, not follow, advises Dr. Decker in conclusion.
Those commissioners that are confused and befuddled may want to pay close attention to Commissioner Bradley Bean, the one Commissioner in my opinion who appears to know what's best for the folks that elected him and the future of Fernandina Beach.
Republished with the author's permission. Read The Dave Scott Blog– subscribe Free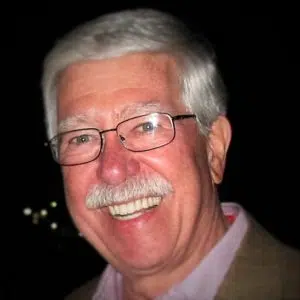 ---
The views and opinions expressed in this commentary are those of the author and do not necessarily reflect the official position of Citizens Journal Florida.