Opinion
By Dave Scott, 1-6-23
2022 was a "very good year" for folks in Florida, Nassau County, and particularly Fernandina Beach.
While other states were defunding law enforcement; telling boys they can be girls, girls they can be boys, and even telling kids they can be cats and can use litter boxes (I'm not making this stuff up); releasing violent criminals to prey on their citizens, and eliminating bail, Florida Governor Ron DeSantis took a reverse course. He called out the crazies. "Not here!" he declared, "Florida is where woke goes to die."
DeSantis rewarded police departments, battled Hollywood, fought woke school boards, and the Biden administration. His efforts have resulted in a thriving state – with unprecedented job growth, a falling crime rate, and many other successes.
His no-nonsense approach sent the far-left minority into fits of frustrated rage and apoplexy that resulted in hilarious entertainment for most reasonable folks and brought sanity to governing at all state levels.
Police officers handcuffed by radical leftist prosecutors and politicians in crime-ridden U.S. cities are flocking to Florida. This is partly because of Florida's new Law Enforcement Recruitment Bonus Payment Program, which in 2022 awarded more than 600 bonuses to newly certified law enforcement officers. They are also attracted to the state because of the support and appreciation expressed by Florida's conservative law-and-order politicians and a welcoming populace. The great weather and no state income tax are added bonuses.
In September, Florida's Department of Economic Opportunity (DEO) began issuing $1,000 bonuses, after taxes, through the Essential First Responders Recognition Program to sworn law enforcement officers, emergency medical technicians, firefighters, and paramedics. As of December 27, DEO had issued $106.5 million in recognition payments to more than 80,000 first responders.
Florida's economy clenched a number of milestones in 2022, including recording it's second lowest unemployment rate in state history and reaching record levels of job creation and budget reserves. It closed 2022 with nearly $22 billion in surplus, the highest in state history, and decreased its debt by $1.3 billion.
DeSantis brought an end to increasingly rising home insurance rates when he signed legislation that prevented the state's property insurance rates from collapsing under a tidal wave of law suits. The legislation should lead to more insurance company competition and help both consumers and taxpayers.
In 2022, Florida led the U.S. with the fastest population growth and was ranked first in several rankings for freedom, educational opportunities, low tuition rates and attracting a talented workforce.
Florida went dark red last year as state legislators and the governor put the brakes on a variety of outrageous and perverse activities. For example, Florida was one of many states to ban pediatric castration and cosmetic mastectomies. It also outlawed K-3 sex discussions and started investigating perverts at "family friendly" erotic drag shows that had grown men wearing women's lingerie, garish makeup, and buffoonish wigs, performing lewd acts in front of small children.
The Florida Department of Business and Professional Regulation (DBPR) has launched an investigation into a Christmas-themed drag show that was open to "all-ages."
The Broward Center for the Performing Arts in Fort Lauderdale hosted "A Drag Queen Christmas" on Dec. 26, and the DBPR announced it would investigate the performances which were described as "sexually explicit" and "marketed to children."
At his inauguration ceremony in Tallahassee this past Tuesday, January 3, Governor DeSantis got a long and loud standing ovation when he said that Florida was going to protect its children. All of the ridiculous, totally unpopular trans and woke garbage is unacceptable to Floridians and Governor DeSantis and he's doing something to get rid of that rubbish.
***
Fernandina Dodges Left-Wing Bullet: Fernandina Beach residents dodged a woke bullet this past City Commission runoff election when voters eventually realized that two of the candidates who won in the general election but failed to get the required 50%, had been hiding their radical far left-wing agendas.
Voters sent leftist antibusiness and Black Lives Matter supporter Mike Lednovich and Fernandina Pride founder Genese Minshew down in defeat in the runoff election. Imagine the sordid mess our city would be in if those two had won and teamed up with pompous gasbag Commissioner Chip Ross.
Fernandina voters wisely rejected the perverted woke culture publicly espoused by Lednovich and Minshew prior to the election but concealed during their campaigns. Voters weren't fooled. Nor were they intimidated and cowed by impotent left-wing radicals like the News Leader's Ron Sapp, an admitted socialist, or other outspoken radical local extremists and sloppy, inaccurate, misleading reporters like the News Leaders' Julia Roberts. The pathetic online Observer, which couldn't observe its hand in front of its face, blissfully ignored it, instead reporting – and I'm not making this up – on the benefits of quilting.
City residents voted for common sense and decency, values that reflect their own. They rejected the woke policies of the far left and opted instead for the traditional values held by the majority of locals.
***
Spreading The Sanity: Florida's governor isn't stopping with primary schools in bringing sanity back to the state's educational institutions.
Florida's colleges and universities are now required to submit information detailing how they use state resources to support their idiotic diversity, equity, and inclusion programs.
All colleges and universities within the Florida College System and the State University System must submit a report explaining how they use state-given resources to provide diversity, equity, and inclusion (DEI) and critical race theory (CRT) programs, according to the memo, which was sent by Office of Budget and Policy Director Chris Spencer to Florida Commissioner of Education Manny Diaz and State University System of Florida Chancellor Raymond Rodrigues. Florida state law requires oversight over higher education curricula, requiring officials to "identify the degree programs offered by public postsecondary educational institutions."
It'll be interesting to see how honestly these institutions comply with the request to stem the flow of wasted money on these worthless leftist make-work programs. The state set a deadline of January 13 for the schools to get it the information. Let's see how creatively dishonest they will attempt to be.
***
Speaking Of Educational Chicanery: In what may be one of the most disgusting outcomes of the woke equality ideology, two of the top high schools in Virginia and New York have been caught withholding information from seniors that they won Merit Scholarship status.
School officials claimed it was because they did not want the non-winners to feel bad. So the winners did not have this important information to put on their college applications that may have cost them thousands of dollars in scholarship money and possibly admission to the schools of their choice. These morons sent kids a lesson saying: "If you study like crazy and work hard you'll get screwed particularly when idiots like us are in charge."
I hope these kids' parents lawyered up because it is going to be big payday.
***
Speaking Of Woke Whackos: It has been reported that former Fernandina Beach Mayor and recently failed City Commission candidate, Mike Lednovich, has recently joined the sight-impaired online Fernandina Observer, ensuring that this sad publication will continue to wander aimlessly through the darkness.
With the addition of California transplant Lednovich, The Observer, which has acted as the city's public relations agency ever since its conception a few years ago, makes itself an even bigger target for ridicule and a repository of city puffery.
While we're on the topic of whacky lefties I've noticed a tendency in the commentary section here of a couple of desperate folks who despairingly toss in Donald Trump's name and quotes willy-nilly when criticizing this blog's commentary. Why? Trump's comments have no relationship to anything posted here. I've never once mentioned Trump other than to report a rare factual news item about him. It appears these frantic folks are among those suffering from Donald Trump Derangement Syndrome, an ailment making them incapable of producing an original thought or mounting a rationale argument.
Perhaps the strangest and most bizarre comments come from the fired Fernandina Beach Marina Manager, Coleman Langshaw, who disputes that he was actually fired several years ago. He was marina manager when the city hired an outside firm to run the marina. When the outside firm took over it fired Langshaw and installed someone else as manager. Fired, terminated, sacked, released, dismissed, axed, let go, it's all the same. No matter what Langshaw says he was told to hit the bricks. Anyway, Langshaw never fails to keep readers here weirdly amused with his scattergun comments. During one post late last year the compulsively prolific commentator was responsible for 12 of the site's 36 comments. Recently I've had to edit vulgarities out of them that even his lefty playground friends would find crude. One reader actually accused me of making Langshaw up. I assured him I did not, as my imagination doesn't dip that far into the bewildering depths of the illogical and bizarre left-wing thought process.
While discussing confused and misleading news outlets, the bi-weekly Fernandina Beach Print News Leader invariably comes up. It verified its role as one of the worst this past Wednesday with a top-of-the-page article with a six column headline on page 7A blaring: "$3.4 million refinancing for Elizabeth Pointe Lodge." The story bylined "For the News Leader" was an obvious word-for-word press release from the Lodge's financing firm, that failed to mention a couple of facts, including: one, who owns the lodge and two, that it is for sale. Other than that there was loads of useless boilerplate information about the firm handling the refinancing transaction. The PR firm handling that account must be thrilled.
***
Trans This You Fruitcakes! A logical and rationale 11th U.S. Circuit of Appeals ruled on Friday, December 30 that a Florida school district can, with the blessing of the Constitution, legally separate the boys' bathroom from the girls' based on the biological sex of the students.
In a 7-4 decision, the court found that the St. Johns County School Board "did not discriminate against transgender students based on sex or violate federal civil rights law by requiring transgender students to use gender-neutral bathrooms or bathrooms matching their biological sex," Fox News reported.
Drew Adams, a biological female who says she's a boy, sued the district in 2017 after being denied access to the boys' bathroom. In its ruling the court essentially said: "Nope, honey, you go through the door with a stick figure wearing a dress…..you're a gal, and no amount of cockamamie BS by whack job trans-goofy nut cases can change that biological fact."
***
Drinking, Dining & Dancing: Fernandina's Big Al's Chicken Shack at 1120 S 14th St. is on the market and it can be all yours for $75,000. That's the price for the business, not the building that houses it. The price includes all the equipment, furniture, fixtures, including TV's & POS system, signage, inventory and more – well in excess of $150,000 along with a steady clientele, says the broker. The current owner will train a buyer at no additional charge or convert the place to any kind of operation the buyer desires. How about a dive bar with a country music juke box that serves ice cold beer, smoked mullet, fried chicken gizzards and livers, and boiled peanuts. There's a shortage of joints like that hereabouts. Interested? Call Tara Thousand at Amelia Coastal Realty at 904/710-1870.
---
Republished with the author's permission. Read The Dave Scott Blog– subscribe Free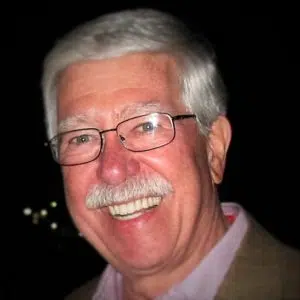 ---
The views and opinions expressed in this commentary are those of the author and do not necessarily reflect the official position of Citizens Journal Florida.